Yum yum, sticky cum!
That's right Ai, take a sniff of that.
We know sucking all these penises all day is thirsty work, so we got you a drink to keep you hydrated. Sperm!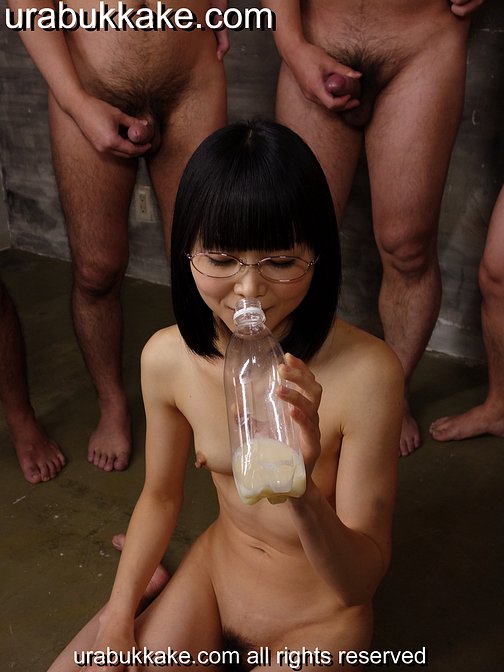 It took ages to get all that cum together Ai, it took a while but your protein shake is made!
Semen Simon