How romantic!
We posted it last year, and we're posting it again!
It's one month after Valentine's Day which means, in case you forgot, it's Steak And Blow Job Day!
The screenshot of the official webpage is below. On their site they give those nicer females in the world instructions how to cook a juicy steak and, if they need it, notes on how to deliver a toe-curling BJ.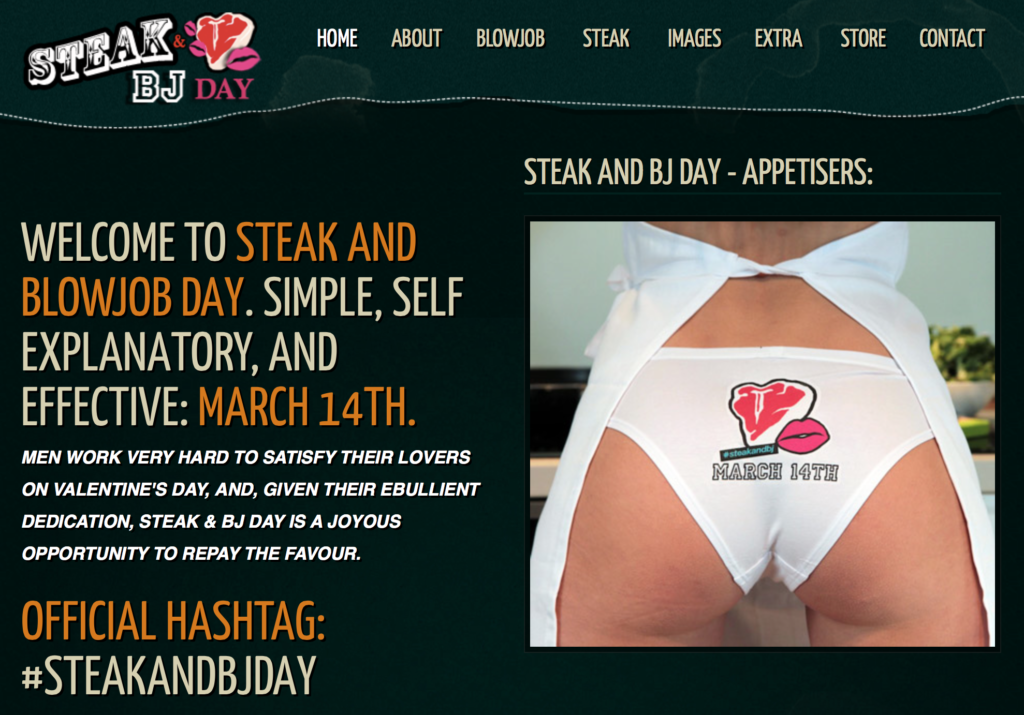 It's an easy day to remember girls, March 14th! Make your man happy, and I'm sure he'll reward you with some nice sperm.
Semen Simon