Bukkake update with Nonoka!
A lot of you like see young timid, and innocent Japanese girls come face to face with dozens of rupturing cocks. Or is it 'face to cock' rather than 'face to face?' 🙂
Soft and shy maiden Nonoka is a bit lost in there amongst a forest of thighs and ballbags.
Bukkake? What's that?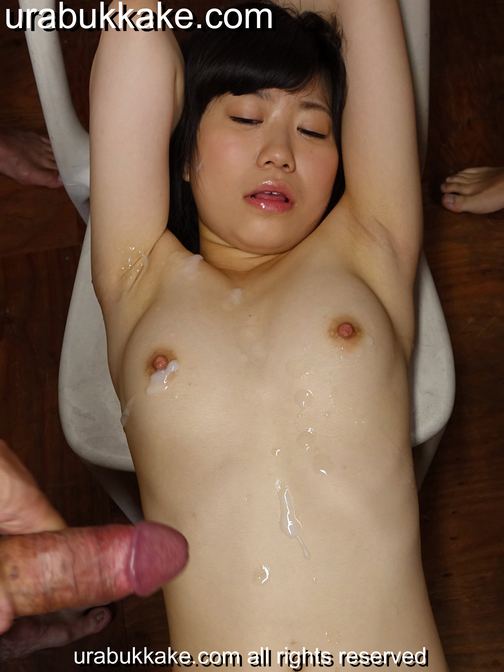 Lie back Nonoha, and we'll show you!
Semen Simon