Wowzers!
Who's in amongst all that!?
It's hard to tell but the bukkake boys tell me it's cock crazy Airi under all those thrusting dongs! I'll have to take their word for it because I can only get fleeting glimpses of her face in between the frantic phalluses!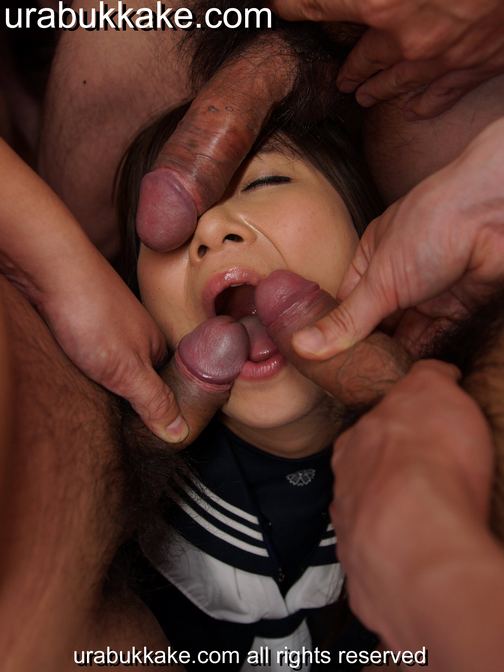 And what's visible of that cute face will definitely be disappearing afterwards under a nasty coating of thick, snotty, white cum!
Ari is well on her way to getting the messiest facial of her life! Someone help her! Pass the poor girl a snorkel!
Semen Simon