Movie time!
Sniff, sniff, sniff! What's that? It's a bottle of cum! How does it smell? Ask Ari!
Our brave bukkake babe thought she'd ask us for a drink. Great idea! So we passed her a bottle. Here you go Ari, swig this down. Nice and healthy, full of tasty, sticky, slimy goodness. What is in the bottle Ari? Our slimy, snotty, stringy sperm!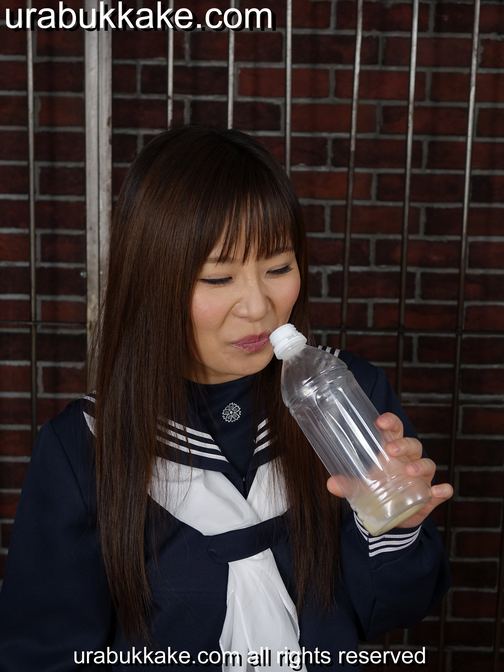 Up now in the Urabukkake members area you can watch our hot movie, released today. Full HD uncensored gokkun groodness with Ari thirstily swallowing that bottle of chunky jizz!
Bon appetite!
Semen Simon