Dear sperm fans,
Watch out America! It seems the US diet of processed meats is really bad for your sperm. Bukkake boffins have been studying the well establish link between diet and sperm.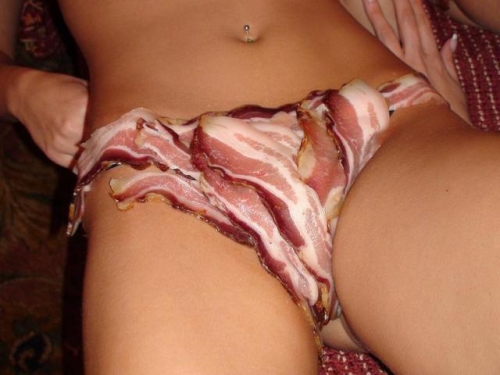 It seems to once again support the view that the Japanese diet is much better for your ballbag. Ditch the bacon and starting tucking into some fish and create healthy thick and mobile sperm – just like the bukkake donors here at urabukkake.com!
Semen Simon
---
Men Who Eat Hot Dogs, Bacon, Ham May Have Less Normal Sperm
BOSTON, (UPI) — Processed meats — hot dogs, bacon, ham, hamburger — are linked to lower amounts of normal sperm in men, U.S. researchers say.
Dr. Myriam Afeiche of the Department of Nutrition at the Harvard School of Public Health in Boston and colleagues said men in sub-fertile couples presenting for evaluation at the Massachusetts General Hospital Fertility Center were invited to participate in an ongoing study of environmental factors and fertility.
The study involved 156 men — undergoing in vitro fertilization with a partner — who provided 364 semen samples and completed a validated food frequency questionnaire. The researchers tested semen samples and adjusted for age, body mass index, abstinence interval, prior fertility evaluation, smoking status, race, caloric intake and dietary patterns.
The study found the men who regularly ate processed meat had the lowest amount of normal sperm, compared to the men who ate limited amounts of processed meat. Men who ate the equivalent of less than a serving of of bacon a day had 30 percent more normal sperm than those who ate higher amounts of processed meats, the study said.
However, the men who ate white meat fish — cod, halibut — were associated with higher amounts of normal sperm. In addition, eating dark meat fish — salmon, bluefish, tuna — was related to higher total sperm count, the study said.
The findings were published in Fertility and Sterility and presented at the American Society for Reproductive Medicine.
---
Source:
www.upi.com/Health_News/2013/10/17/Men-who-eat-hot-dogs-bacon-ham-may-have-less-normal-sperm/UPI-63411382059774/