I honestly can't believe this!
I am shocked! Amazed! Wide eyed and open mouthed! The BBC making cum swallowing programs? I can't believe this is for real but I promise you it is. The BBC have made a documentary where guys wank and cum a fat load in a test tube and their partners swallow their cum from the test tube – on camera – to see if diet can effect semen taste! OK you don't see the wanking (thankfully) but the cum swallowing is there for all to see. It's a very interesting documentary based on a subject I have already blogged on – diet or detox with cum flavour – and you can find it on my blog in the sex health section if you want to read more.
This is good science and a well made documentary, as you'd expect from the BBC. But I hadn't expected them to really film and broadcast girls eating thick white sperm. I reckon the director and producer of this documentary plus the boss at the BBC must be bukkake and gokkun fans, and they got off on this. "Yeah… lets make a program where we get these girls swallow to cum, but we'd better have some science experiment in there to justify it… what do you think Bob?" I bet the cameraman had a boner too.
Apart from the science its hot to watch girls swallowing loads! This cutey just chucks a sticky cumshot back and swallows happily like a profession gokkun girl – all in the name of science!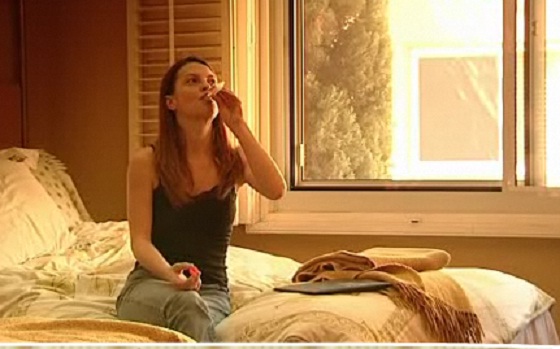 Click on the below link and select :
'I want to watch something a little naughty'
And then you'll have to find the random floating food (it changes) for the cum drinking documentary:
'Can food change the flavour of seminal fluid?'
Its only 4 minutes long and there's 3 cum swallowers in the BBC gokkun show! There's lots of other good diet and detox programs in there too. Some of it is cum related and good to watch such as 'can diet improve a man's sperm?' And there's other sex health stuff in there, it's well worth a surf. Here's the link.
Click here and choose 'films tailored for me' and 'watch something a little naughty'.
Enjoy the sperm show. Let's see if the other networks follow this up with more cum drinking, or expand on this theme. NHK, I'm sure you can look into this!
Semen Simon
---
Photo credit: from 'The Truth About Food', produced by the BBC