Hello semen supporters,
here's something that builds on earlier scientific research regarding the benefits to women of eating cum or receiving cream pies. More research, more evidence, to back up what we men already know – ladies are much happier when they've taken a big load!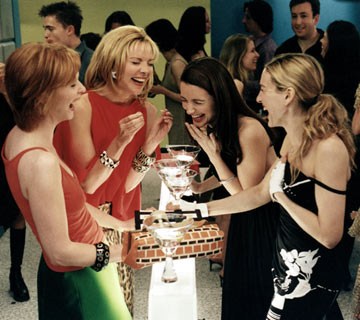 What's interesting about this study is that it claims that it is the sticky sperm and not the sex that makes women feel happy. Conventionally sex was thought to be the active ingredient, with pillow biting orgasms and physical closeness to the partner being credited for the afterglow. But boffins think it isn't the banging and ramming that puts the lasting smile on her face, nor the satisfaction of getting her hands on your pleasure pole, no, it's the protein shake she just had.
This makes perfect evolutionary sense. Sex and ejaculating sperm are nature's way of making babies, hence we are all driven to do it, it's fun and it helps bond couples for parenthood, giving offspring a better chance and ensuring genes are successfully passed on. It's in nature's interest that women feel better after taking a delivery of thick and slimey cock yoghurt. The happier she is the more lilely she is to repeat cock worship and get pregnant.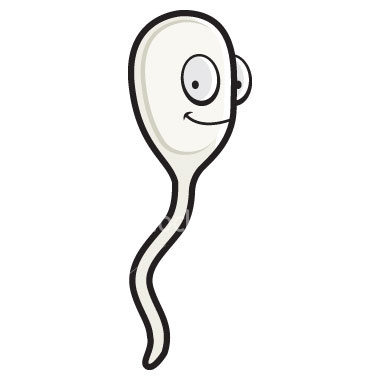 I've seen the effects of exposure to large doses of semen on women for myself. 'Spunk drunk' I think it's called! The article below explains all. Make sure the maidens in your lives read it, especially those who might be a bit down or low, you'd be doing them a big favour!
Semen Simon
---
Semen Can Make Women Happy – Research
By the New Zealand Herald
Semen contains "mood-altering chemicals" that are good for a women's physical and mental health, scientists have found.
Researchers Gordon Gallop and Rebecca Burch from State University of New York and psychologist Steven Platek from the university of Liverpool predicted women who have more unprotected sex would be less depressed than those using protection. This was based on the fact that semen contains "mind-altering" drugs like mood-elevating estrone and oxytocin, affection promoting cortisol, sleep inducing melatonin and antidepressant prolactin and serotonin.
The researchers conducted an anonymous survey of 293 female university students, Medical Daily reported. They quizzed them on their sex lives and asked them to complete the Beck Depression Inventory, a commonly used clinical measure of depressive symptoms.
Researchers indirectly measured seminal plasma circulating in the woman's body by how recently participants had unprotected sex.
Results, published in the Archives of Sexual Behaviour, found even after allowing for frequency of intercourse, those who had sex and "never" used condoms showed less depressive symptoms than women who "usually" or "always" used protection.
Those having unprotected sex were also happier than women who abstained from sex.
Promiscuous women who used condoms were just as depressed as those who didn't have sex at all, leading researchers to suggest that semen, not sex, makes women happier.
---
Source: http://www.nzherald.co.nz/lifestyle/news/article.cfm?c_id=6&objectid=10829184