Tens of thousands of Dusseldorf fans in 2018 not only got right behind their team, but made a bukkake statement.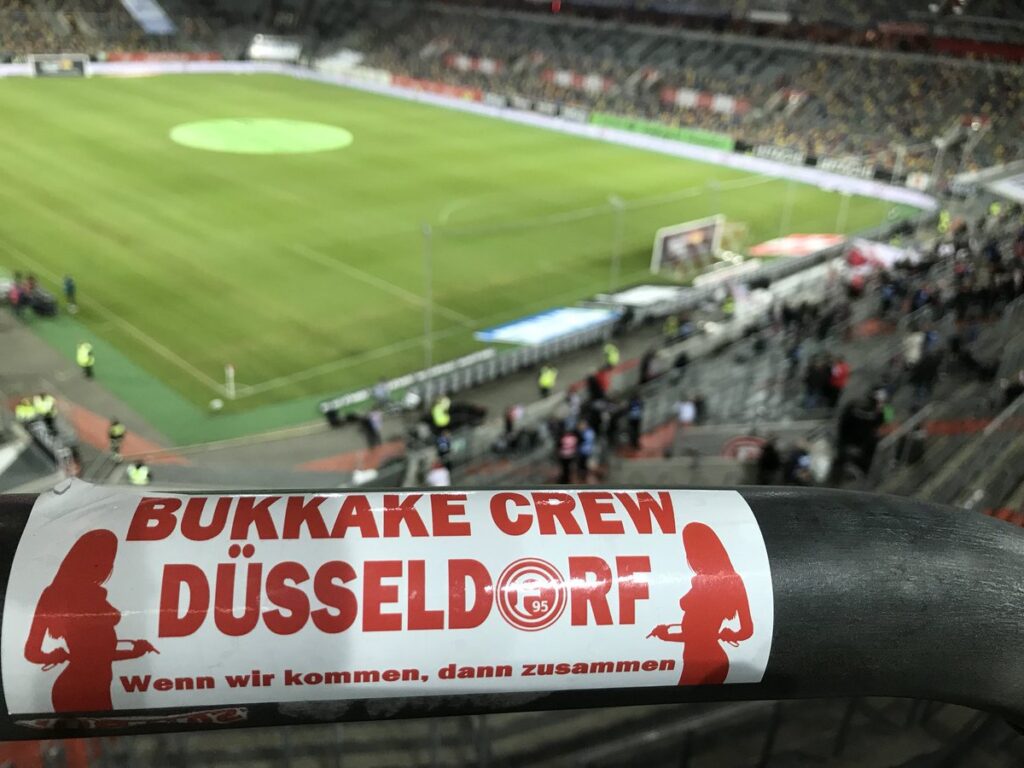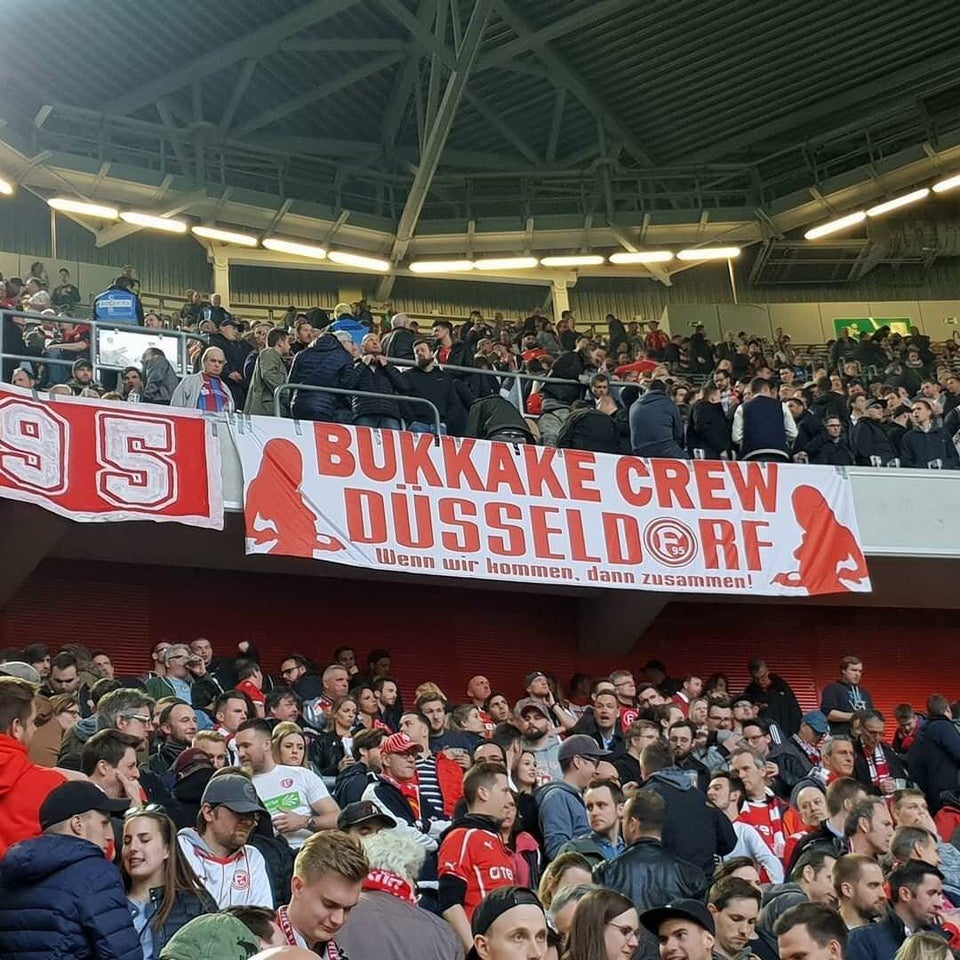 The translation of the "Bukkake Crew Dusseldorf" reads "When we come together we come together!"
All of them? I can't imagine then mess that would be! The groundsman would have one hell of a job to fix the pitch after all that sperm.
Oh the good old days, when a stadium could be filled with bukkake loving football fans!
Semen Simon