Facial update!
I love this pic! In the middle of those facial firework is Haruka, getting hosed from left and right!
After her angry blow bang, this sperm addict got what she demanded – thick clumpy cum all over her startled face and glasses!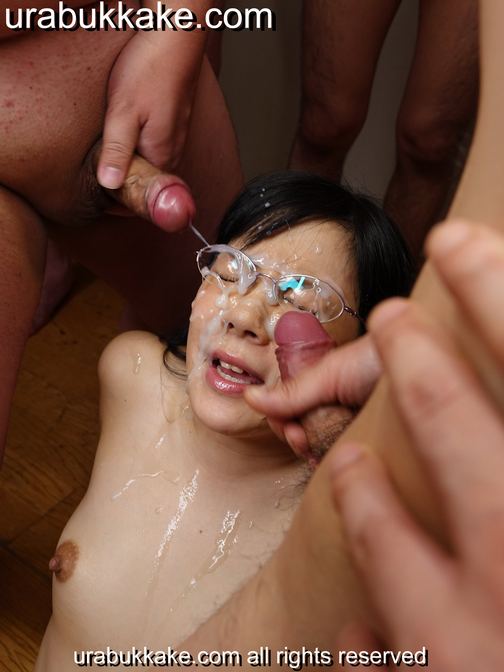 Gloopy lumps and dollops of snotty sperm splattered into her glasses and face in a truly messy bukkake attack. It's a fab facial everyone, sign up and join the penis party if you haven't already!
Semen Simon