It's movie time!
Slurping on that shlong is the masochistic Miria, who loves trying out new things. Especially the gross stuff! Like nob cheese!
Oh yeuch.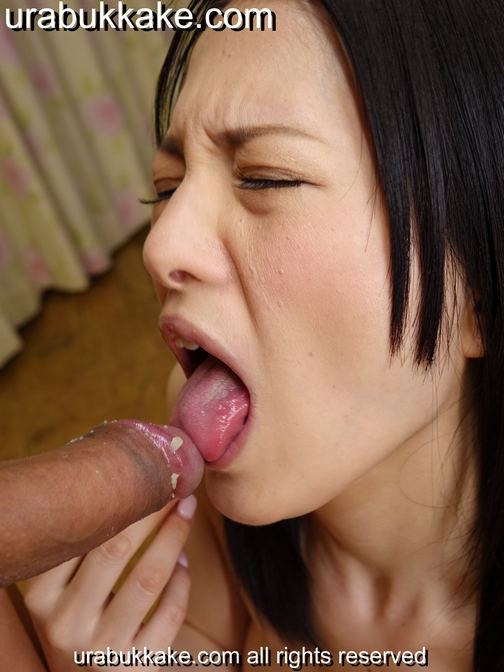 Sucking and licking away at that nasty cheese covered cock is not something she gets to do very often in Japan, a country with little or no diary in it's diet! But here at urabukkake.com we believe in making sure all our girls have a varied diet and are nice and healthy.
There's not only cum for Miria, who just swallowed a slimy mouthful before this scene. She's getting her second course from under that cheesy foreskin!
Log on for the HD movie, up today, watch it if you dare!
Semen Simon