It's crusty Christy!
Hello there all you bukkake fanatics.
This perverted tale is the third in a sordid series where saucy vixen Christy is repeatedly subjected to constant fat black cock.
This time, it's a tonne of them and it gets very gooey when they open fire!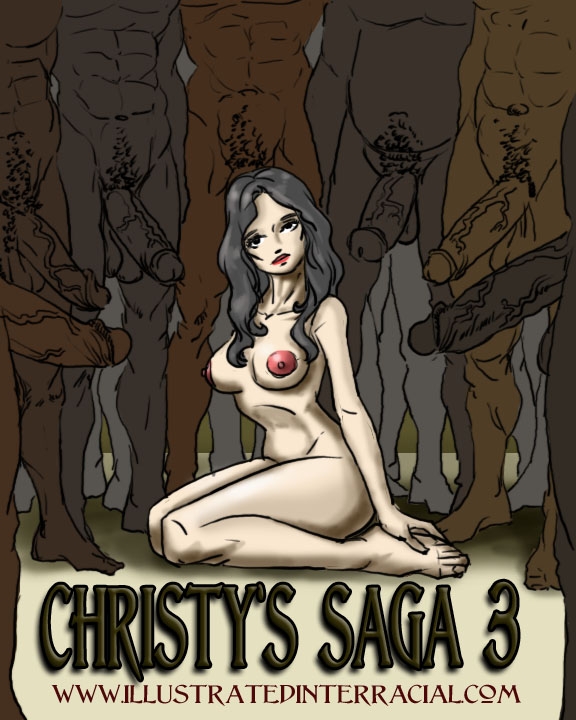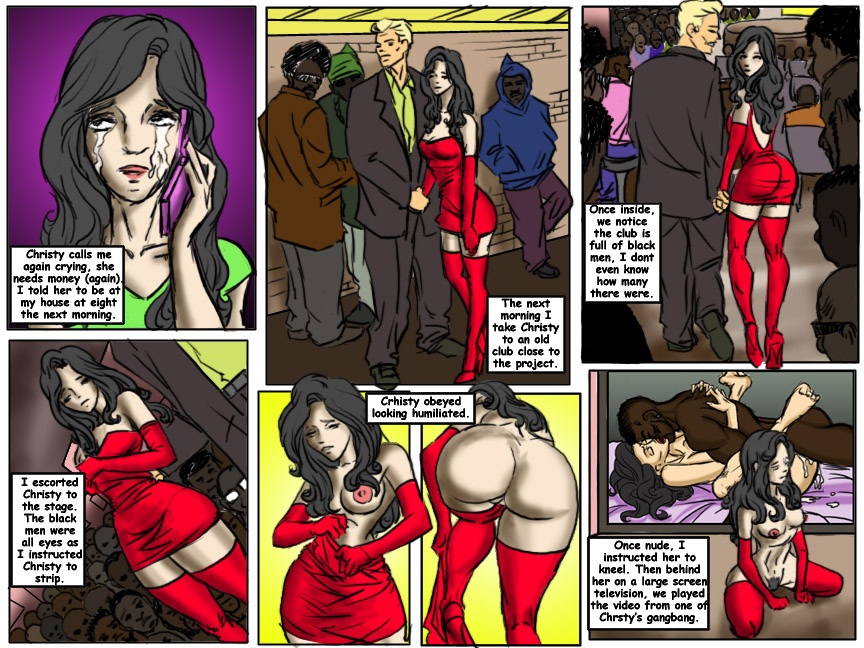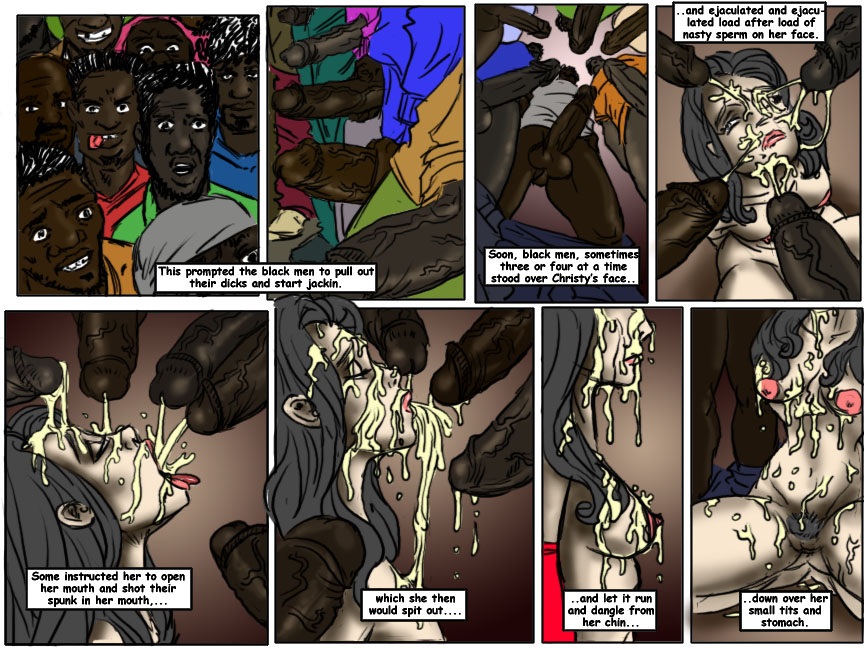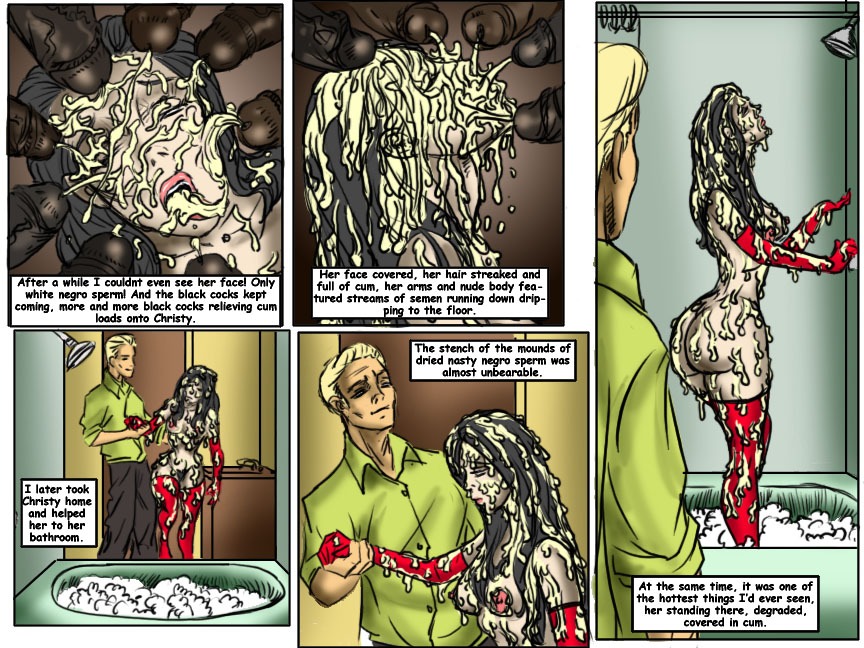 There's no amount of soap in the world that can scrub away the memory of that much nasty jizz!
Semen Simon
---
Source: https://www.porncomix.one/gallery/christy-saga-3