We interupt this blogcast to bring you a flooding alert!
Dozens of throbbing penises have broken their banks in Toyko, spilling rivers of sperm everywhere and leading to widespread facial flooding!
Initial reports suggest one casualty in the ferocious semen storm, a poor cute and innocent babe named Kaname whose youthful face just happened to be in the right place at the right time!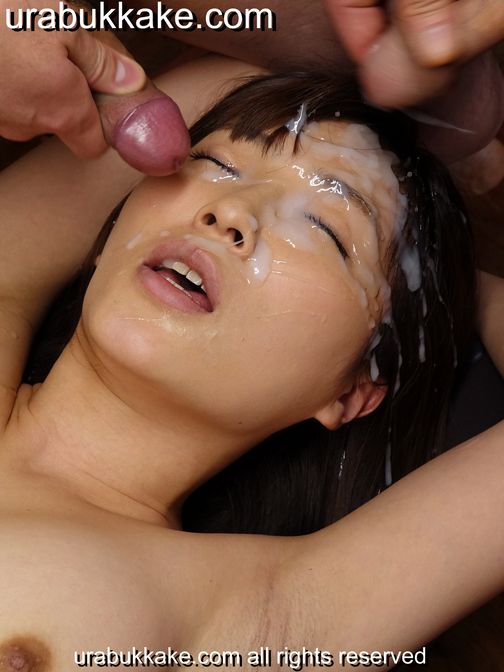 Rescuers were dispatched to save her, but they just pulled their cocks out and joined in and ejaculated all over her face too!
We'll bring you more sperm as soon as we have it!
This concludes this bukkake news report! (Fap, fap, fap!)
Semen Simon