Hello semen seekers,
this is something that we don't see enough of in toon world, cum funnels! In fact we don't see enough of this in the real world either. But then, it's not the sort of thing that just happens spontaneously. You might walk in on a couple shagging or someone getting a blow job, but stumbling into this sort of scene is not so likely. You'll need as many ejaculating guys as urabukkake.com has on a shoot day to fill a funnel like that!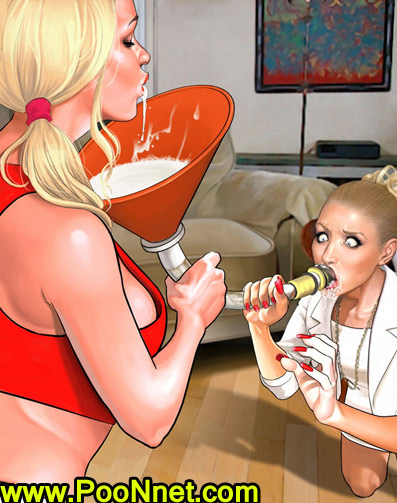 Nice artwork by PooNnet. Come back for the bukkake update tomorrow!
Semen Simon
---
Source: http://porncomicsfantasy.com/poon-toons/toons-7nh/b2.shtml