I've seen a few people off their heads before, and I mean really out of it and prepared to try anything to get themselves even higher but this is really insane.
If it ever gets this bad then you know you've got a problem. Detox!
Semen Simon
---

By Wallace McTavish
Liam Gallagher has revealed how a fan once snorted his dandruff after mistaking it for a chunk of cocaine.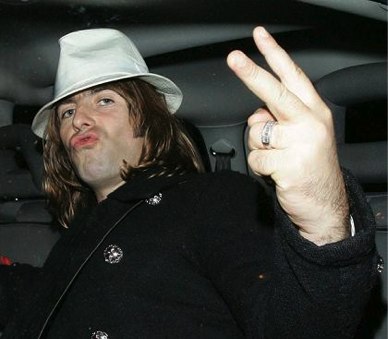 The 38-year-old singer, who was once known for his own use of the
drug, said the man had spotted a flake from his scalp after he
performed at Glastonbury, then popped it up his nostril.
Gallagher told the new edition of Q magazine that he suffers from skin condition psoriasis, which affects much of his body.
He said, 'I've got bad skin. I've got psoriasis all over my fucking
body. Everywhere except for me face. And every now and again on me
head.'
Gallagher said the drug mix-up happened after he had performed at the festival with former band Oasis.
He recalled, "Everyone's backstage and this geezer comes up to me,
going 'I ain't seen Oasis for fucking years, fucking great,' and I'm
going 'yeah, alright.'
"And he goes to his mate. 'look Steve, he's even got cocaine in his hair.' And he pulls a bit of shit out me hair."
He claimed the unnamed man then snorted it. The drug is jokingly referred to as 'devil's dandruff'.
He added, 'I hope our kid's buzzin'. I hope he's gonna make great records. And he probably will.'
---
News source: http://www.ozzienews.com/columnists/4648.html