One cumshot for you Megumi, one cumshot for you Natsumi. One for you Megumi, and another for you Megumi…
… oh wait! Bukkake guys, make sure each girl gets an equal share of your sticky, gooey, slimey, stringy, chunky, lumpy, snotty, nasty cum! We wouldn't want either girl getting jealous of the other's creamy facial, would we? That's right spread it around, jizz right all over both those cute faces.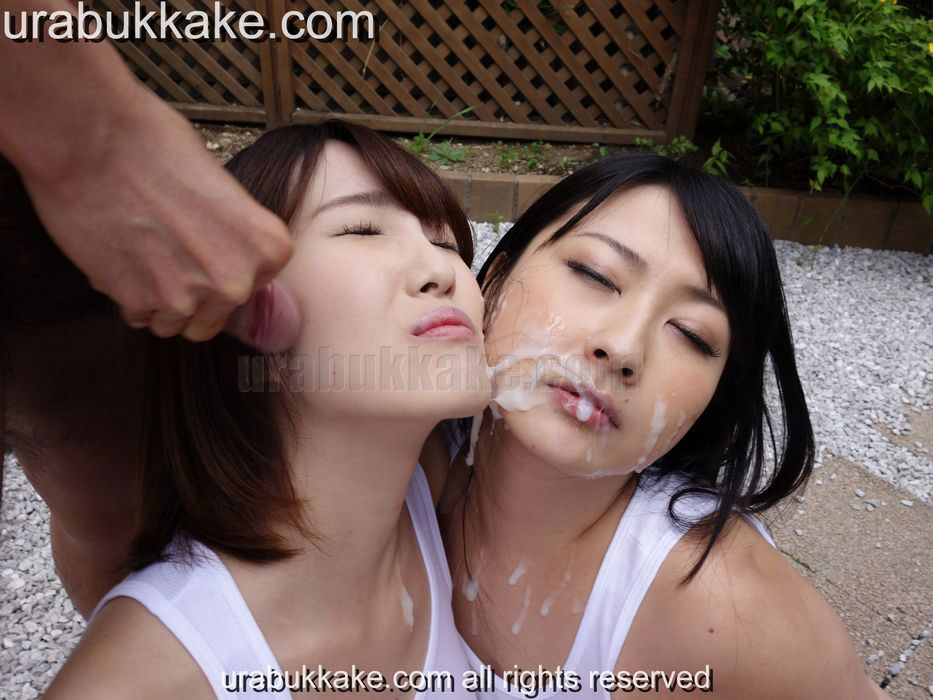 Our dazzling double facial bukkake concludes today in the members area with our two beauties being bathed in baby batter! Can you see how wonderful their skin is? Thank us for that!
Semen Simon