Holy shit,
it's 29th February, a day which comes around only once every 4 years. This 'leap day' is meant to correct the Earth's drift as it doesn't quite lap the sun exactly every 365 days. And extra day every 4 years mostly corrects this (though it isn't quite right for all you science boffs out there).
Being a rare day it has a few traditions attached to it around the world. In the British Isles it's the only day that women can propose to men! According to some the tradition comes from 5th century Ireland where sexually frustrated and pissed off women got fed up of waiting for the man to pop the question, leading to the very holy and practical St Brigit announcing the tradition.
So any man in Britain or Ireland trying to duck out of being all responsible and married, make yourself scarce today.
Me, I'm all for ladies going down on one knee. Or both. It's difficult to say no to any woman who goes down on both for me. 🙂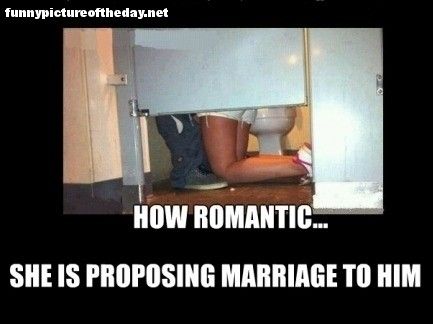 Urabukkake news will be posted tomorrow!
Semen Simon