Hello spunkers,
our busty beauty Megumi got a major semen soaking from the bukkake bandits. Not surprising, as not only is she a sexpot, but she is pretty famous in Japan too and the bukkake boys were especially happy to leave their mark on this fruity porn star!
As you can see below, the jizz is flying and Megumi is getting a major varnishing in ballbag batter. Trails of slimy jizz dripping off her face and slithering down her big squashy tits.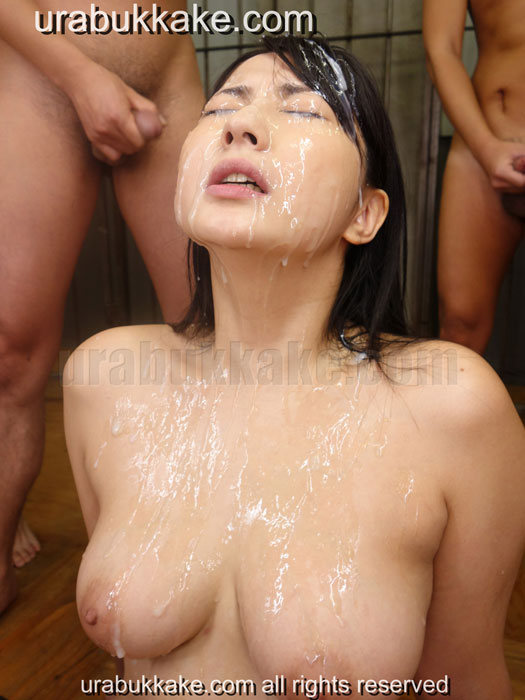 All Megumi's facial galleries are complete and it's a great big gooey mess! Log on to the members area now to enjoy this brilliant bukkake battering along with countless other semen scenes!
Semen Simon