It's Tsuna time!
And it is time to mess up that sweet, cute, lost little girl! Sorry Tsuna, we can't hold it any more, and it's time we expressed ourselves in your angelic face!
It's bukkake time!
We are happy to report that Tsuna has a lot of fans out there. She has quite a following! It seems that tonnes of you like doe-eyed innocent Japanese babes. But you demand that we at Urabukkake.com ejaculate thick semen into their faces!
Alright then facial fans, if you insist!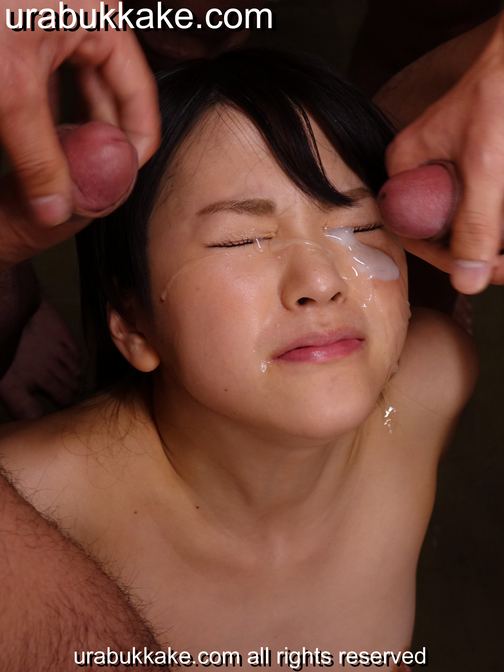 Lovely Tsuna took it very well. To be honest, I was a little bit worried about young Tsuna, she seemed a gentle and delicate thing.
But I really needn't have worried. She's Japanese!
Watch this exclusive new bukkake movie, only here in the members areas of Urabukkake.com.
It's a bold claim, but really… when it comes to uncensored Japanese facials? We're the best! The one and only! 🙂
Semen Simon