Hi everyone,
I had a fantastic facefuck recently. So good I thought I really ought to blog about it! Of course we all get in the obligatory facefuck in our daily lives but this was one of a rare Oscar winning performance and special effects calibre.
The poor victim in question was an innocent maiden for the Far East who had virtually zero experience between the sheets. Her BJ tally on planet Earth? Zero. Shag count also zero! This is usually a bad indicator of the events to follow however the somewhat bewildered victim was convinced (by me) that she would be good at it with a bit of practice and a meek agreement opened the floodgates to a full frontal facial assault!
Obviously she was clueless about where to start. So I lent a hand – well two actually – both wrapped round her head which I stuffed vigorously like a cabbage. I was a bit concerned for her as she was clearly not enjoying it at all – a face of total disgust and horror, gurgling, choking, coughing, wretching, muffled protests, slapping my sides to indicate that her oxygen reserves were low.
Of course I told her later that I misunderstood and thought the noise and frantic moves she was making were moans and writhes of passion and encouragement!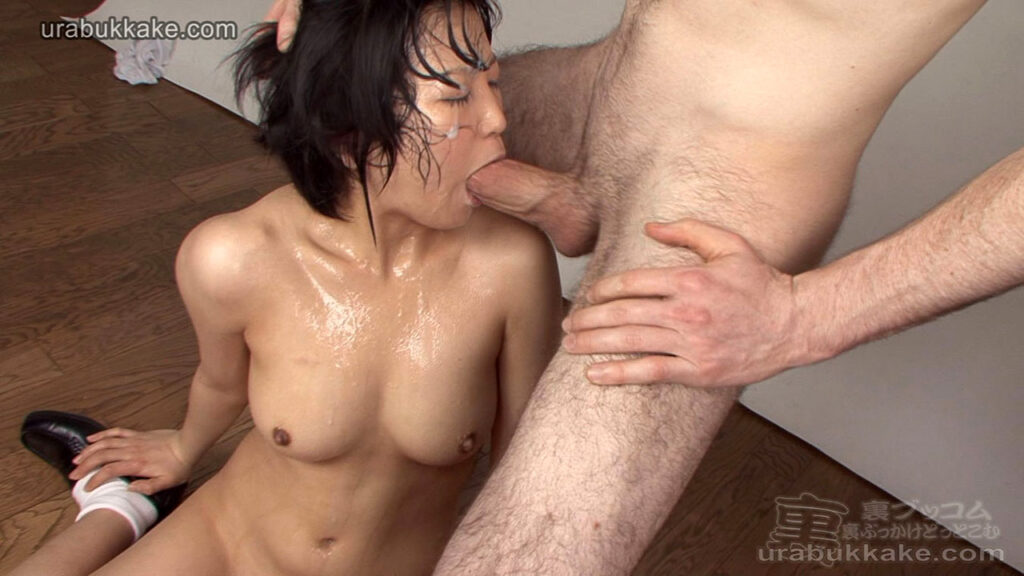 So to put her out of her misery I really went for it, to try to get it over and done with, discovering that she can reluctantly deepthroat half a foot and absolutely skullfucking her to oblivion.
The thing is though it took me ages to blow my load! After 10 minutes of having her brain violently rattled the poor girl gargled, spluttered and gurgled on a throatful of sticky jizz which she swallowed for the first time (I had told her this was how proper BJs always ended and despite her initial recoil in disbelief, she obviously had taken that on board) and when I had got my breath back, I dropped her panting and gasping head with its tangled and trashed hair back onto the pillow.
She trembled and hyperventilated in the aftermath, had stomach convulsions as she struggled to keep it down, the works. By this time I came out of my 'shag trance' and then surveyed the damage and thought I'd better be all sensitive and considerate. I thought she'd bail immediately and never come back but she's been back for more! (Don't ask me why!)
Anyway despite pangs of guilt it was a supreme facefuck! I wondered if I should blog it or not. However today we added a link to a partner site – Tokyo Face Fuck – which looks superb, and that set me off. If you like a top facefuck, and lets face it (haha) we all do, then check it out. There's some very nice galleries there too.
Bukkake update tomorrow!!
Semen Simon