Gooey Bukkake Movie Time!
Kerr-splat!
Yes, it's bukkake movie time everyone! And what a penis plastering for spunk bucket Natsumi! Just look at all that sausage slime hanging off Natsumi's face!
It's cracking facial movie and an answer to those fans who begged us for cum on glasses scenes. Oh there's cum on her spectacles alright, there's cum everywhere! Sperm hit pretty much everything, leaving our victim dripping with long strands of semen dangling off her as you can see.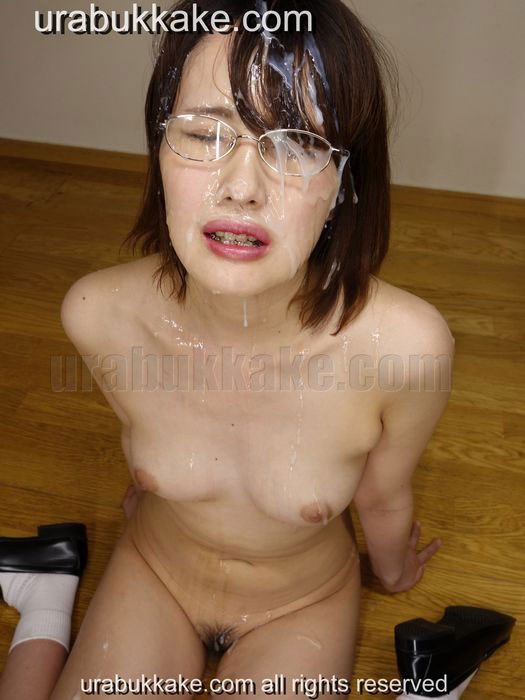 Our lovely pouting nerd takes a disastrous facial in the urabukkake.com members area guys and girls! This really is a wank fest, a true treat.
Log on and enjoy..!
Semen Simon