To all our French fans out there, "Bonne Fete National!" Or in English, Happy Bastille Day!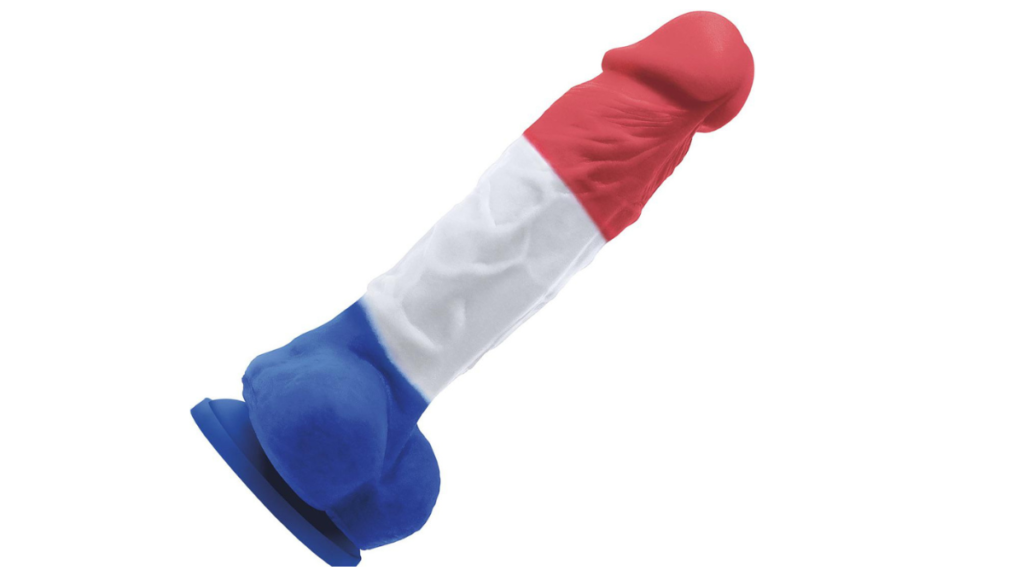 Revolutionaries, maybe use this tricolor dildo to storm the Bastille!
That will teach Marie Antoinette to exclaim "let them eat cake"!
Well beware Marie, because the angry French peasants are furiously waving these rubbery dongs in your face. And they're coming for you yelling "Let them eat cock!"
Vive la revolution!
Semen Simon