Happy Halloween spunkers!
It's a day of ghouls and spooks, and witches on broomsticks. And some of those witches are rather shaggable, and they really know how to sit on a broomstick alright…
As we know Hermoine turned eighteen quite a while ago! And what's the first spell she cast on her 18th birthday? Well I can reveal it was a magical bukkake session of flying sperm!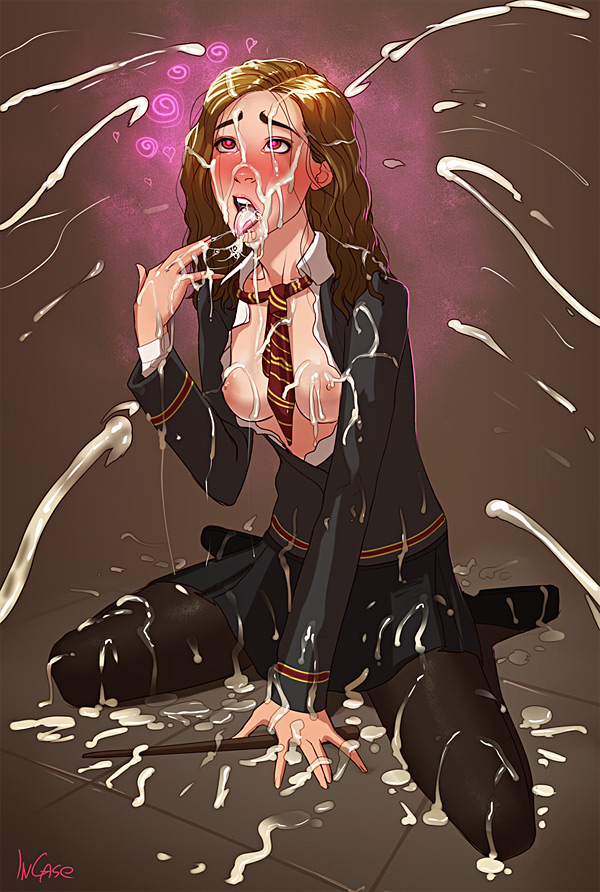 J.K Rowling is finished with Harry, but in order not to disappoint fans we working on a not-so-official sequel – Harry Potter and the Cauldron of Cum!
Enjoy your Halloween!
Semen Simon
---
Artwork by Mr InCase