Happy Halloween to you all,
a ghostly time of trick or treat and spooky shit, like, erm bukkake? I'm not sure if there are horny ghosts of curvy girls who've been bukkaked to death, or who've downed in floods of semen, but if there are, you can bet they are out tonight. Watch out.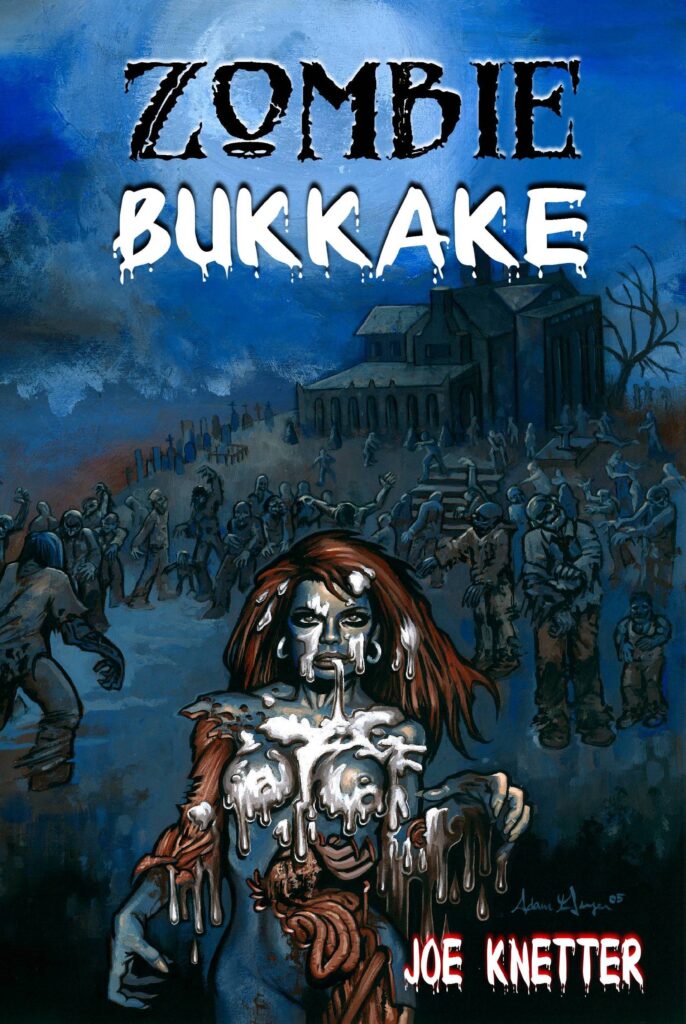 Joe Knetter's book, Zombie Bukkake, features such a scenario. I haven't read this porno apolocalypse so can't review it, but I think the title and cover gives you an idea of what it's about! A zombie novel, featuring rampant porn and bukkake – there can't be too many of those around!
A decaying maiden staggering around the graveyard with her intestines hanging out doesn't really do it for me, personally, I couldn't jizz on that. My nob would be floppy, dead.
Also I am sure that if you facefucked a zombie, her head would fall off. It would be really messy, but not in a good way. Just my two cents. Have a great Halloween!
Semen Simon
---
Joe Knetter's website is here: http://www.joeknetter.com/ and his book "Zombie Bukkake" is available through Sperm Shopper