Hello sperm fans,
men the world over have known for centuries, no millenia, that giving a girl a sticky white facial is good for her complexion. And it's good to hear that women are finally accepting that our collective traditional wisdom is not some global male conspiracy to blow thick cum in their faces.
No indeed, the girls who have tried everything know the truth. Pot after expensive pot has been thrown over their faces but to no avail. But lashings of semen really works wonders for the skin.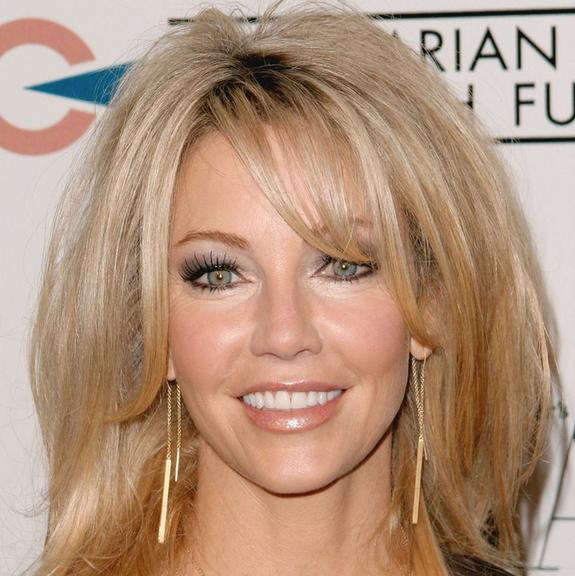 Fifty-something Heather Locklear is still shaggable. And recently she revealed why – she smothers her face in gooey thick cum on a regular basis! That's what she said! Take note ladies, the fountain of eternal youth is staring you in the face!
Semen Simon
---
Applying Semen To her Face Is What Keeps Cougar Heather Locklear Looking So Great
By TSSCrew
Cougar and actress Heather Locklear has finally shared her beauty secret: she uses semen on her face. Paps caught the 51-year-old out on the town recently and asked the eternally youthful actress for some skincare advice, particularly, a good face cream. Her response? "Just put semen on your face."
Heather, who was with a male friend who coincidentally had his fly open, may or may not be trolling. Science says spermine, found in seminal fluid, is high in antioxidants that can help smooth out wrinkles and delay the aging of cells. In 2009, a Cosmopolitan columnist confirmed the findings when she received a $250 sperm facial at a New York spa. "My skin felt very smooth and moisturized immediately. And a few days later I noticed it was clearer," she reported.
We think we're just going to have to take her word for it.
---
Source: http://smokingsection.uproxx.com/TSS/2013/04/heather-locklear-semen-face