Urabukkake fans, what would all of us love in a guest blogger?
Well ideally we'd like to hear from a cock and cum loving woman! And sperm fans, that's exactly what we've got!
Guys and girls I'm very excited to introduce to you the amazing penis princess Jenna. 
Sumptuous Jenna is a blow job expert and devotee of the highest order! She runs Heads Cocked and is the author of its fun and enthusiastic penis sucking blog. Check it out!
And she craves cum!
And if that wasn't enough, she actually offers BJ classes in one-to-one sessions, or even fellatio workshops! How cool is that?!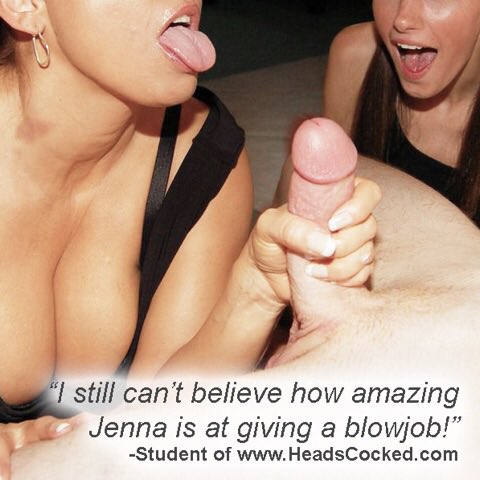 I'm really pleased to have a female voice here, as giving big jets of sticky sperm to girls is not solely a male affair. Urabukkake.com has female members too and I know that many men simply love hearing the female persepctive on such things. And of course our female fans can identify with Jenna and phallic loving views.
Jenna's articles can really appeal to everyone, and we'll be sharing some of her penis pleasing insights and advice right here on the Urabukkake blog.
So ladies and gentleman,without further ado, I hand you over to our fellatrix extraordinaire.
Semen Simon
---
By Jenna of Heads Cocked
Thank you Semen Simon and Urabukkake.com for including my teachings as a part of your offerings.
My goal is to help all the ladies out there learn to give great blowjobs, learn to love giving head, help them to gain more insight into all the many benefits blowjobs have for women, and specifically how great swallowing cum is for a girl!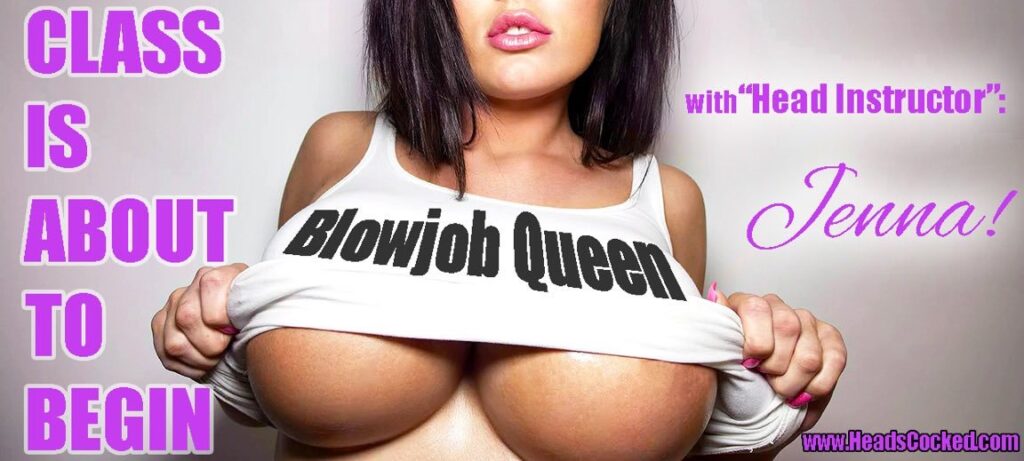 As the world's best blowjob instructor, I practice the art of fellatio multiple times, everyday! I probably swallow more cum in one day than many bored, and fridged housewives do in more than a month!
One of my favorite things is helping women to realize that they can and should orgasm just from giving a blowjob and tasting and swallowing cum! (Pre-cum is my ultimate aphrodisiac! I shudder, get wet, and can cum just from licking up this delicious river of goodness!!!)
Help me to spread the word about my Heads Cocked: fun blowjob class and let's get every lady, everywhere excited to take my classes and be even more excited to perform their newly acquired BJ and cum swallowing skills!
Ladies can learn more and stay up to date for free by subscribing to my blog. Guys, help me, help us all! Let's make a world of proud Heads Cocked girls!!!"
Semen Simon