And stretch, two, three! Kaname is up!
This shy and demure little beauty has decided to warm up with some streching exercises before the franctic facial action commences!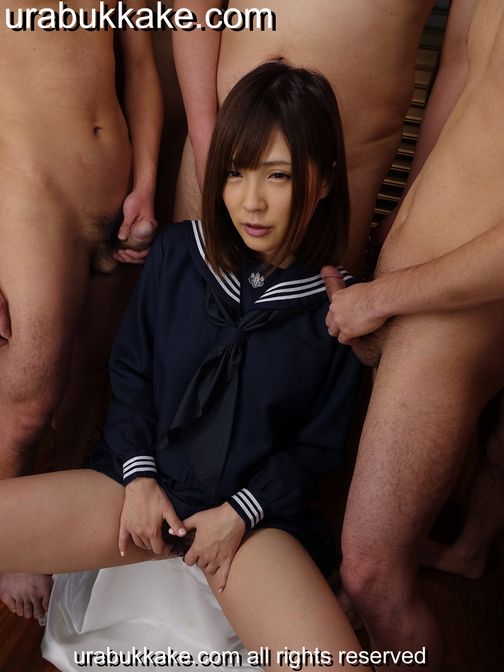 The cocks have been put through their paces too! Now it's time to unload in her gentle face with a nasty, relentless bukkake blasting!
Semen Simon