Captured for cumshots!
Bukkake bonjour!
We captured this sweet thing outside our studio and marched her up to the urabukkake interigation room for a closer inspection! Under heavy questioning and penis poking, cute Koharu admitted that she loved cock and craved bukkake!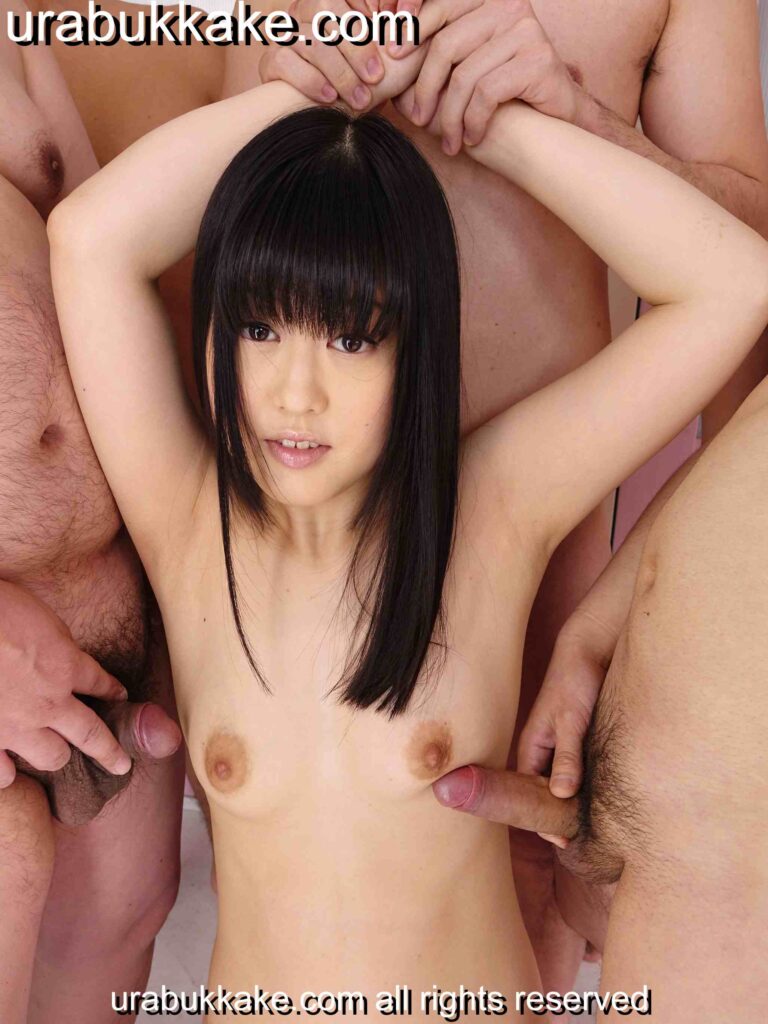 Very well Koharu, you are sentenced to lie beneath a phallic firing squad! Ready, aim, bukkake!
Semen Simon