More romance!
Hot on the heels of the 29th February, is this even more romantic day!
It's one month after Valentine's Day. It's Steak And Blow Job Day!
The screenshot of the official webpage is below. On their site they give those nicer females in the world instructions how to cook a juicy steak and, if they need it, notes on how to deliver a BJ that will make his socks catch fire.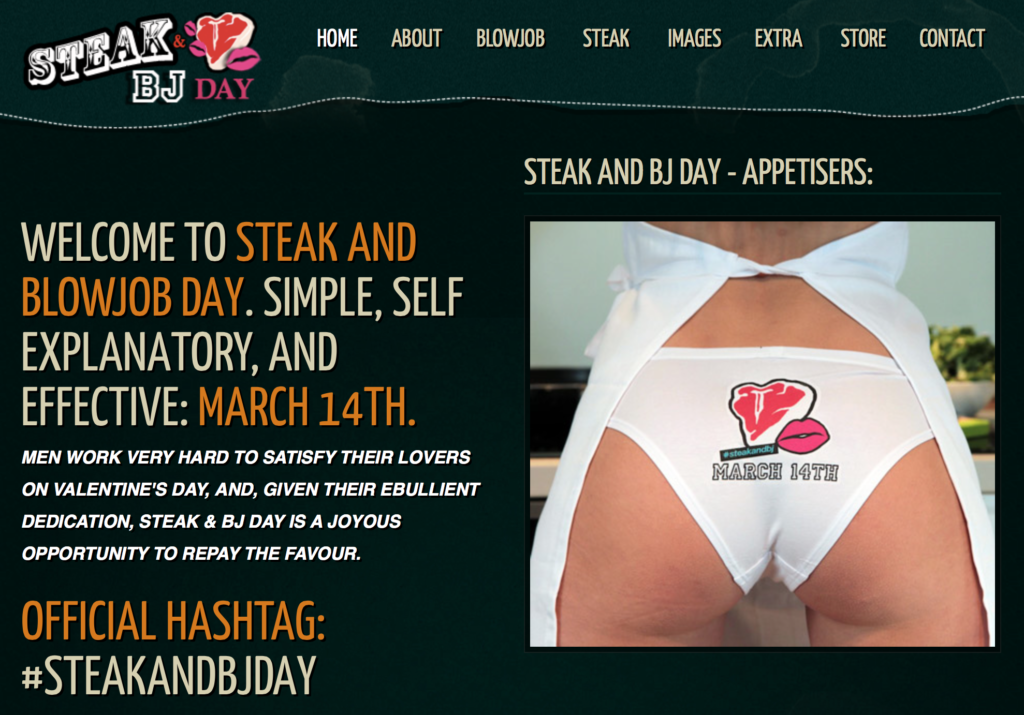 So there you have it ladies, be nice to your man today and make him smile!
And if you did propose on 29th February and he didn't say yes, try showing off your irresistable cookery and BJ skills! What man could say no to that?! 🙂
Semen Simon