Mirror mirror on the wall?
Who's the slimiest of them all?
Mirror mirror says it's Miria! And the mirror says she will get covered in sperm!
And although she doesn't look like it in this picture, things are about to get a whole lot slimier when her cum shower begins!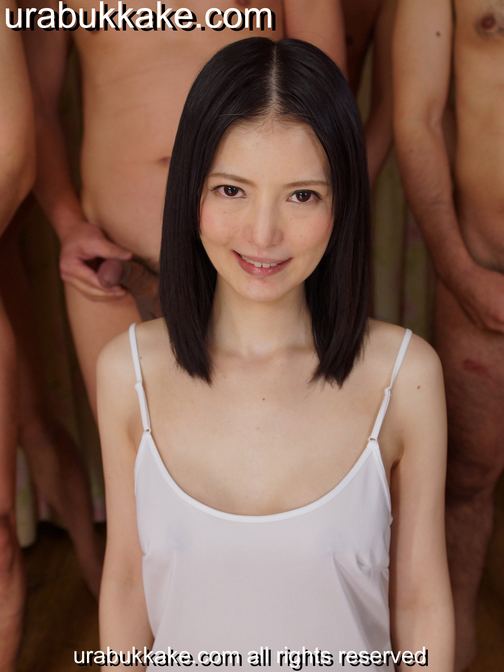 Slender Miria thought that the typhoon season was over! But it isn't Miria, not when you take a step into the Urabukkake dungeon! Miria's bukkake soaking starts today!
Semen Simon