Here it is!
A super sloppy new bukkake movie is up!
Simple little cutie Moeri bumped into a random group of lost Japanese office workers and asked them if there was anything she could do to assist them. Naturally they said she could take a huge facial.
Being Japanese, she of course said OK and so our heroes took Moeri to the nearest bukkake dungeon to deface her! In Japan, there's always a bukkake dungeon nearby somewhere!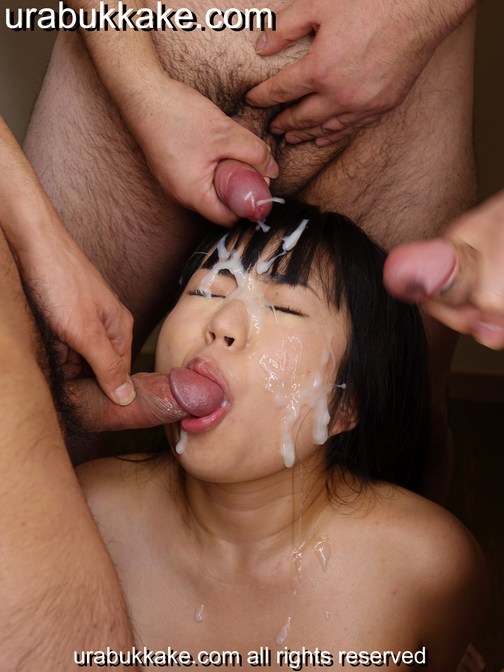 Look at that sticky and gooey mess on her face!
Those are the first few loads, it gets much slimier than that. 🙂 Log on and see her get coated in nut sauce in the Urabukkake members areas!
Semen Simon