She loves a good faceful of phallus!
And a faceful of semen, and this is what this saucy little cum bucket is going to get if she carries on like that!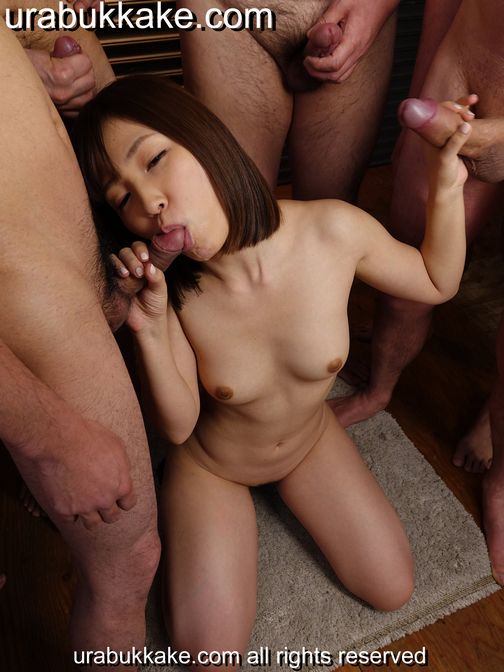 And of course cocksucking Kaname will carry on like that until she is soaked in sperm in an amazing bukkake cloudburst!
There's no stopping a Japanese girl once she has a tasty truncheon in her mouth!
Semen Simon