Down the hatch!
Just look at that slimy pool of penis porridge in there! And it's not finished yet, there's a few more guys that will ejaculate in there for her!
Tomoka can keep going too. We all came in her mouth and she swallowed the lot as easily as water.
We could have thrown even more cocks at her, this girl is a cum swallowing pro!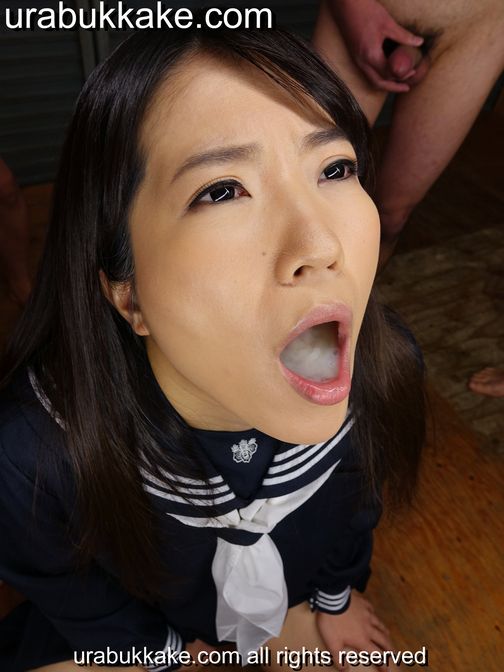 I can't imagine what it must be like to gulp down all that chewy and tangy cum. Tomoka loved it though, and we all staggered off extremely happy.
Join us, join the fun!
Semen Simon