Pussy stretching fun!
And wank-two-three, and stretch-two-three! That's right Natsume, stretch those pussy muscles!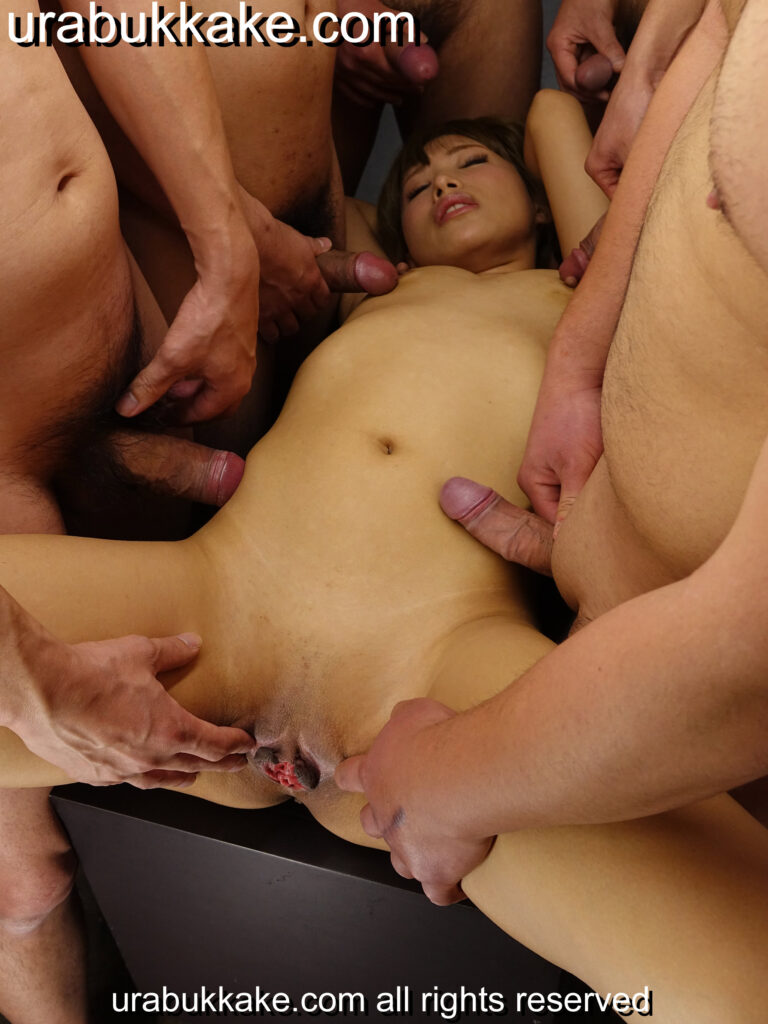 The bukkake boys are putting Natsume through her paces! They're working her up into a sweat!
She can't wait for this exercise to really get started – so she can get to totally drenched in horrible sperm!
Semen Simon