Cum addict joins Urabukkake.com!
Hello everyone,
we've got someone very special joining our cum dripping club today! Gorgeous Uta Kohaku is our new jizz target.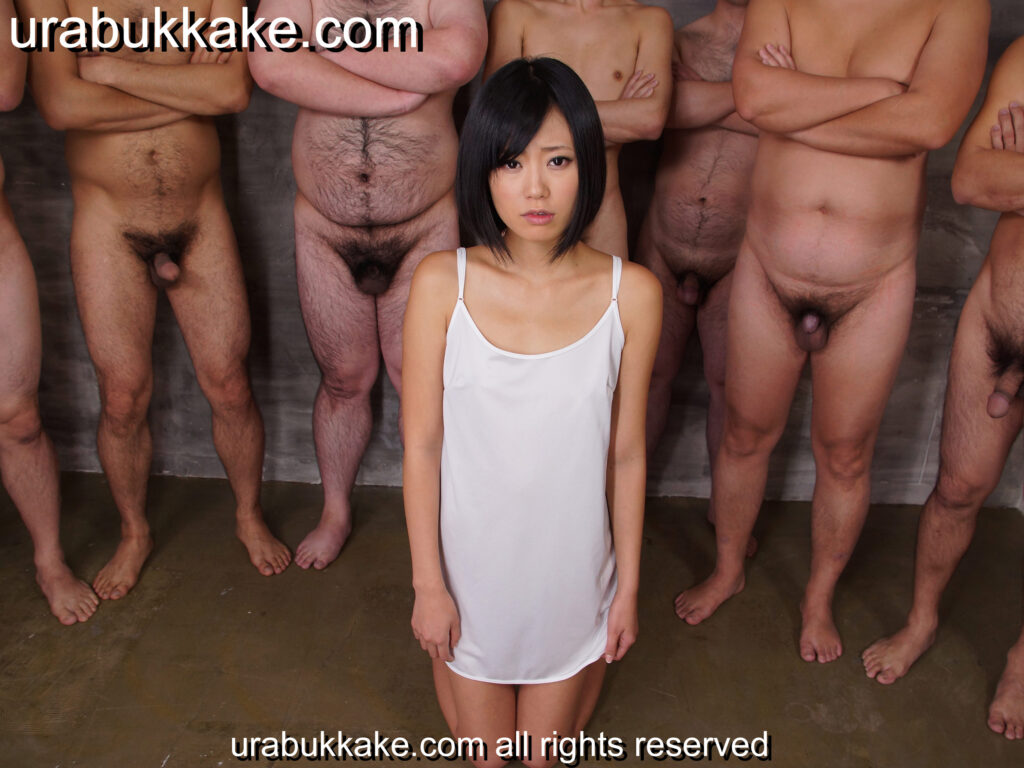 Any idea who she is? Well check out the humunogus sperm bottle drinking repost from last year below – she loves cum alright!
Semen Simon
---
JAPANESE ACTRESS RECEIVES MORE THAN 100 BOTTLES OF FAN SPERM
Hi bukkake followers,
now this is a story that would only happen in jizz-splattered Japan.
Who publicly asks the world for masses of cum bottles? And where would anyone get such an amazing (if slimy) response? AV starlet Uta Kohaku tweeted that she wanted sperm donations – and has been deluged in bottles of semen from furiously masturbating fans. Having dealt with cum bottles I'd be pretty sure that most of those have turned alcoholic in the post. She'll be spunk drunk!
The full story by Steven of the excellent Rocket News 24 is outlined below.
Semen Simon
---
OVER 100 BOTTLE OF SEMEN SENT TO JAPANESE AV ACTRESS, PHOTOS OF COLLECTIONS POSTED ON TWITTER (NSFW)
By Steven
Uta Kohaku is 20-year-old Japanese adult video (AV) actress who is known for looking strikingly similar to Atsuko Maeda, a wildly popular singer and former member of all-female idol group AKB48.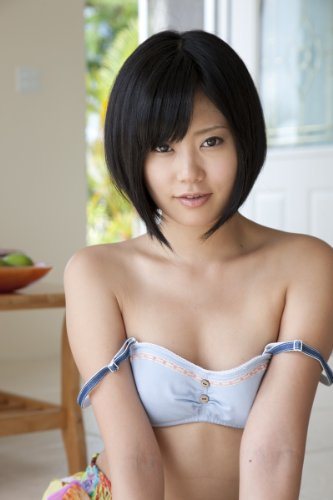 Like many other Japanese AV actresses, Uta regularly uses Twitter to
connect with her fans, replying to their tweets directly or sharing
sneak-peek snapshots of herself behind the scenes. One of her most
recent tweets, however, has caught the attention of fans and non-fans
alike for linking to an image that can only be described as "WTF Japan".
The image is of the young porn star smiling innocently while holding up the
peace sign and wearing a pink bathrobe, sitting among over 100 clear
plastic bottles of semen.
We've seen enough Japanese porn to know where this is going…
Warning:
The remainder of this post contains images of semen-filled plastic
bottles. If that grosses you out, we ask that you proceed with caution.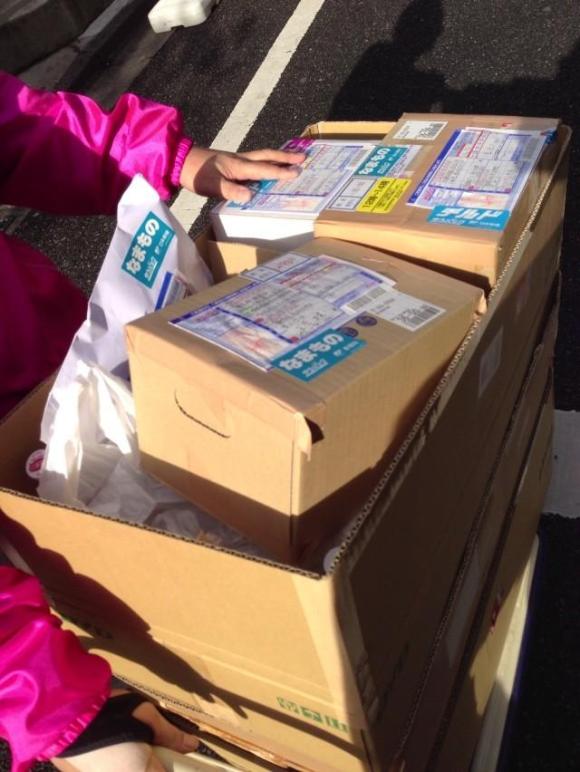 So how did Uta find herself in such a situation, and why is she documenting it on Twitter?
As it turns out, that's not just any old semen collection, oh no: each
bottle contains a freshly squeezed sample from one of her many fans,
signed and sent via post. Destination: All over Uta.
It all started earlier this month, when AV studio RADIX called out to fans of
Uta to bottle their semen and send it to them for use in their latest
video, "Semen Collection 2″, the concept of which we shouldn't have to explain to you.
Fans were encouraged to write their names on the bottles as they would
appear in the video, which is being filmed on December 20—probably as
I'm writing this…ew.
The request was retweeted by Uta herself, and within two weeks over 100 fans had sent in their contributions.
Things started to heat up earlier today when Uta posted an image of the first
few packages delivered to her by RADIX. She tweets: "Semen from around Japan has begun to arrive ⊂((・x・))⊃ I will care for them as if it were my own child."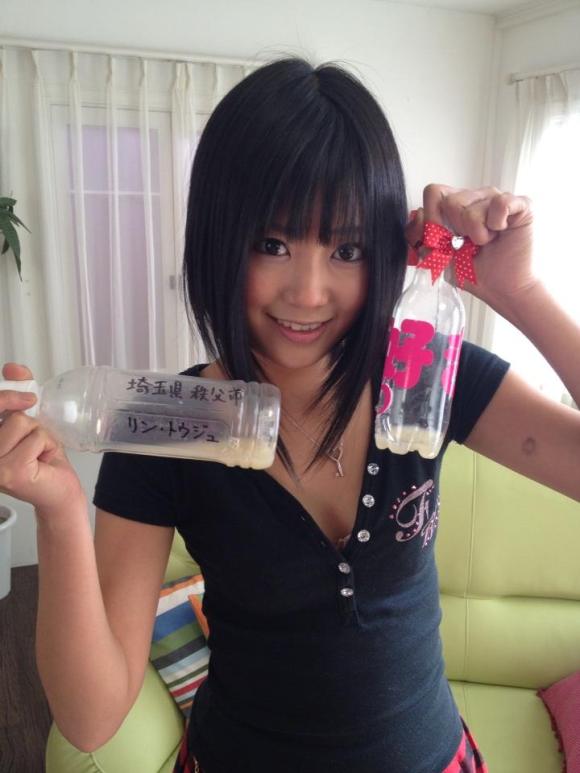 A few hours before stepping into the studio, Uta teased with an even more graphic photo: "The semen from my fans! Sugoiiiiii (Awesome!)"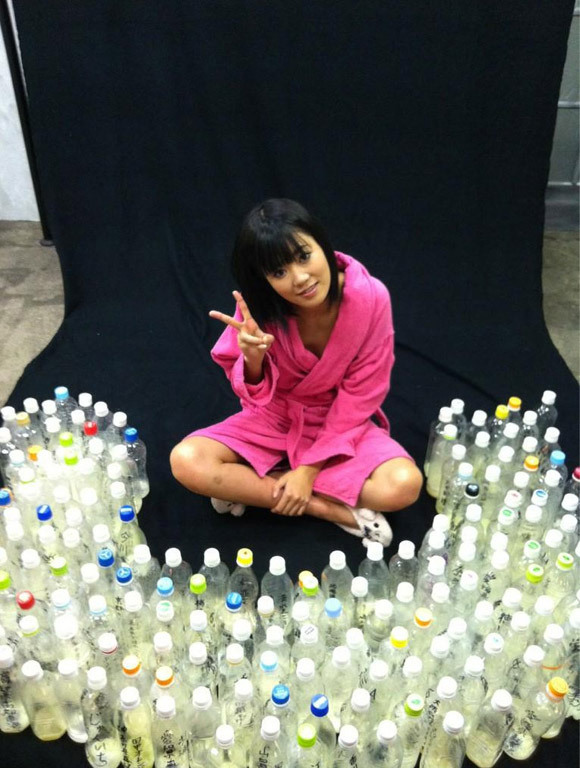 And finally, Uta shares her final moments before showering in the physical manifestation of her fan's love. Godspeed, Uta Kohaku. After what you're about to go through, the impending apocalypse doesn't sound half bad.
---
Source: http://en.rocketnews24.com/2012/12/20/over-100-bottles-of-semen-sent-to-japanese-av-actress-photo-of-collection-posted-to-twitter-nsfw/