Maria fucked by Urabukkake!
We often get female bukkake fans begging us to be coated in our nasty sperm.
I get emails from them all the time! ou wouldn't believe how many girls crave this, knowing that the likelihood of a spontaneous bukkake in their lives is next to zero, no matter how hot they are. That's why the write to us, pleading to be drenched in thick lashings of thick, gloopy cum!
Maria wanted cum galore, but she wanted to be fucked too!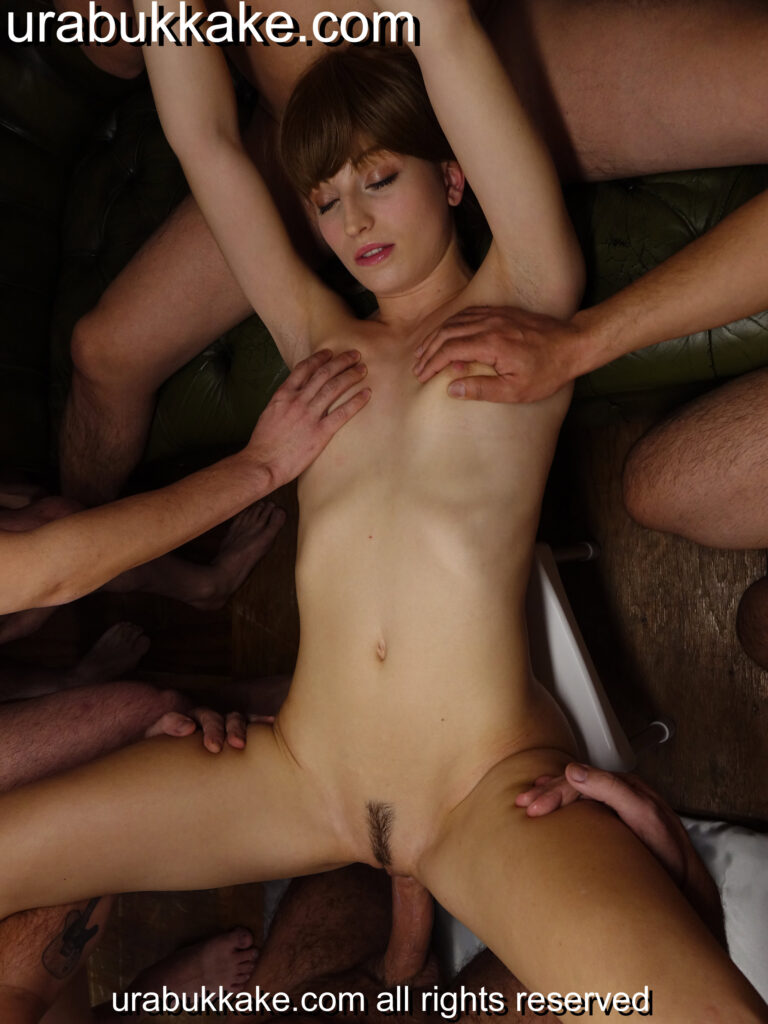 A ramming then a penis popping bukkake?
No problem Maria! We're always happy to help you out at Urabukkake.com! Just lie back and let us do the rest!
Log on to the Urabukkake members area see her getting smashed and spunked!
Semen Simon