Time For An All New Facial!
Hello Urabukkake fans,
when the semen starts to fly you can quickly see what kind of girl you are dumping your wad all over. There are some girls who clearly love bukkake and there are some that clearly don't! I'd have to say in all honesty that Rina was not reaching orgasm as she was soaked in a bunch of strangers' spunk, unlike Yuria who (as you will soon see) climaxed in her cum bath!
No, for Rina it was an ordeal to be endured as one pervert after another stripped off their horrible white underpants and unloaded on her long suffering face! This was nothing less than a facial humiliation!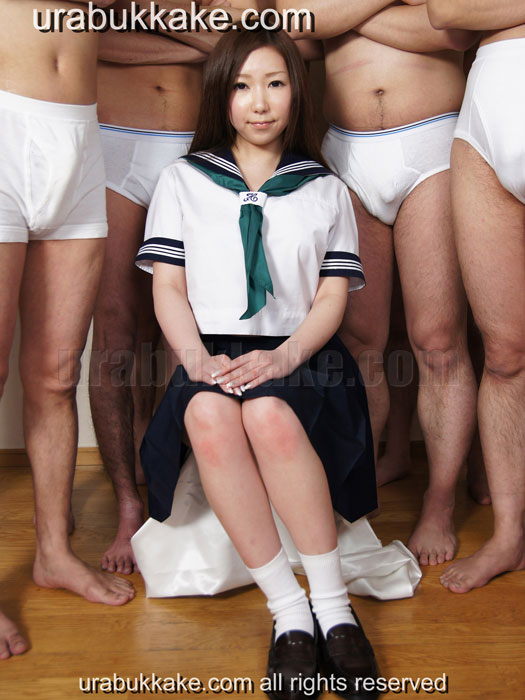 Nothing wrong with a bit of that when it comes to bukkake! Log on and see this smile disappear! 😉
Semen Simon