Hello everyone,
here's a little look back over Urabukkake.com highlights of last year. At the end of December I'll run a review of the year for 2014, and a really sticky one. All these babes are in the members area taking their loads!
Semen Simon
---
Greetings dear Urabukkake fans,
2013 is almost out, and it's raced by. I remember writing a review of the year for 2012. Holy shit, it doesn't seem that long ago – time flies when you're having fun. And it flies even faster when you're having bukkake!
So to commemorate what was a superb year of fab facials, and brilliant bukkake, and of course some great gokkun I'd thought I'd treat you to a montage of milky man juice.
These are the wonderful urabukkake girls who we creamed, defaced and made spunk drunk with our semen. We literally could not have done it without them! They all did two, three or more bukkake scenes with us. Below are all new pics, never posted before!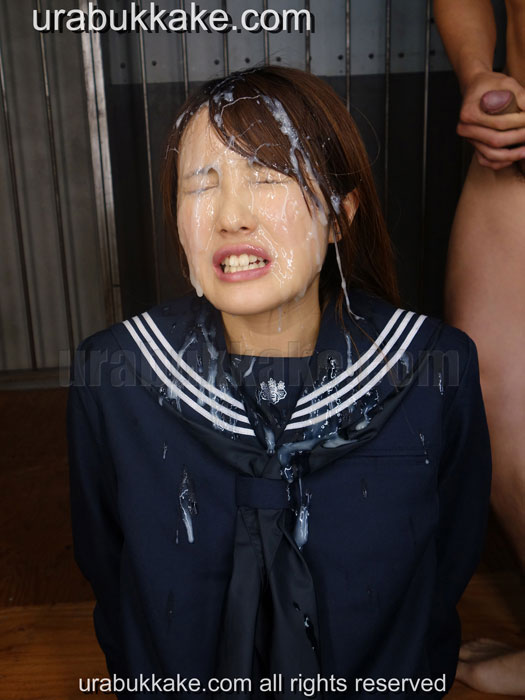 We were really lucky to have had Natsumi, this year. It was a real pleasure to bukkake her several times over! I especially liked the way she'd pout those rubbery lips when gasping for breath under all that slime!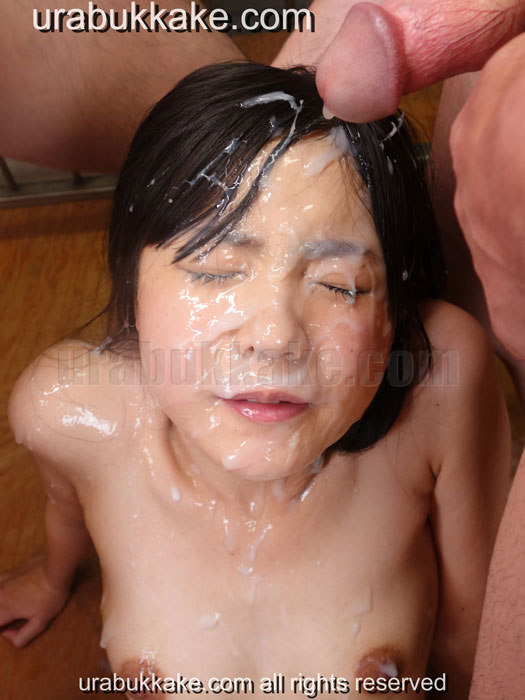 Ah yes Kotomi! This girl was not the brightest but who cares? You don't need a PhD in Sperm Studies to get the job of professional cum bucket! She was dead cute and we made quite a mess of her, leaving her panting but satisfied in a cum puddle.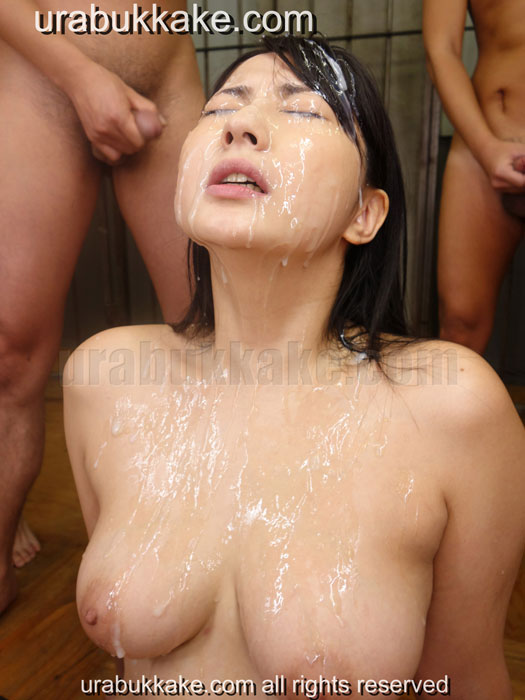 We had a ball with Megumi! Famed throughout Japan not only for those fruity melons but also her performances, it was great to have a real star and fan favourite to ejaculate on. Never a dull moment, but plenty of sticky ones!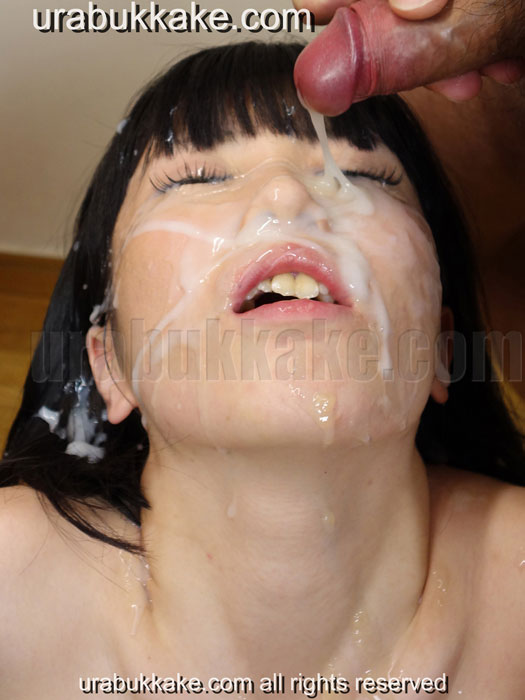 Sweet Momoha was one of those 'rabbit in the headlight' bukkakes! This cutey walked in and was a bit overawed by all those cocks. But she did magnificently. Not only did she angle her head so our cum would sit on her face and block her nose, but she also later rolled out a great gokkun scene with no problems at all!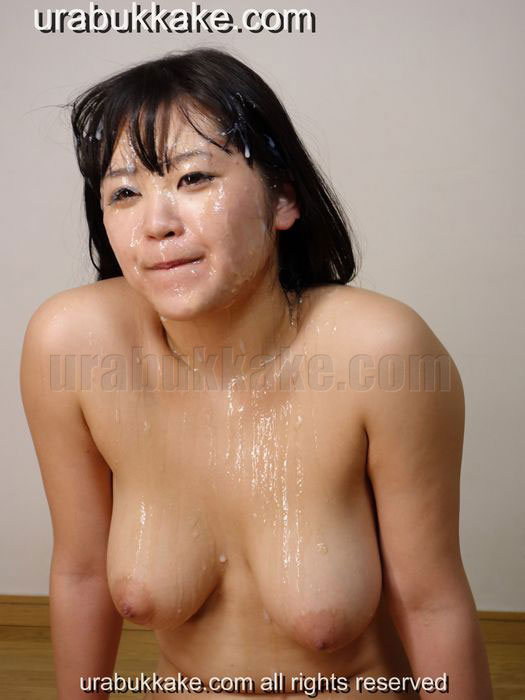 Saucy Saho and her big floppy tits was a bundle of fun. She smiled through pretty much everything we threw at her. Everything we threw at her was very sticky and slimey, but she loved it!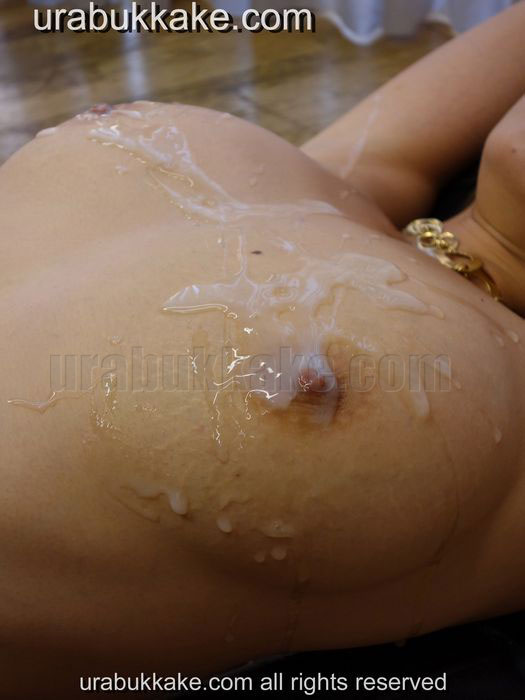 Talking about tits what about these? This fine pair of domes belong to Sumire and of course we jizzed on them. She also really got into her facial and is a currently doing an epic cum swallowing scene in the members area! More of her next year!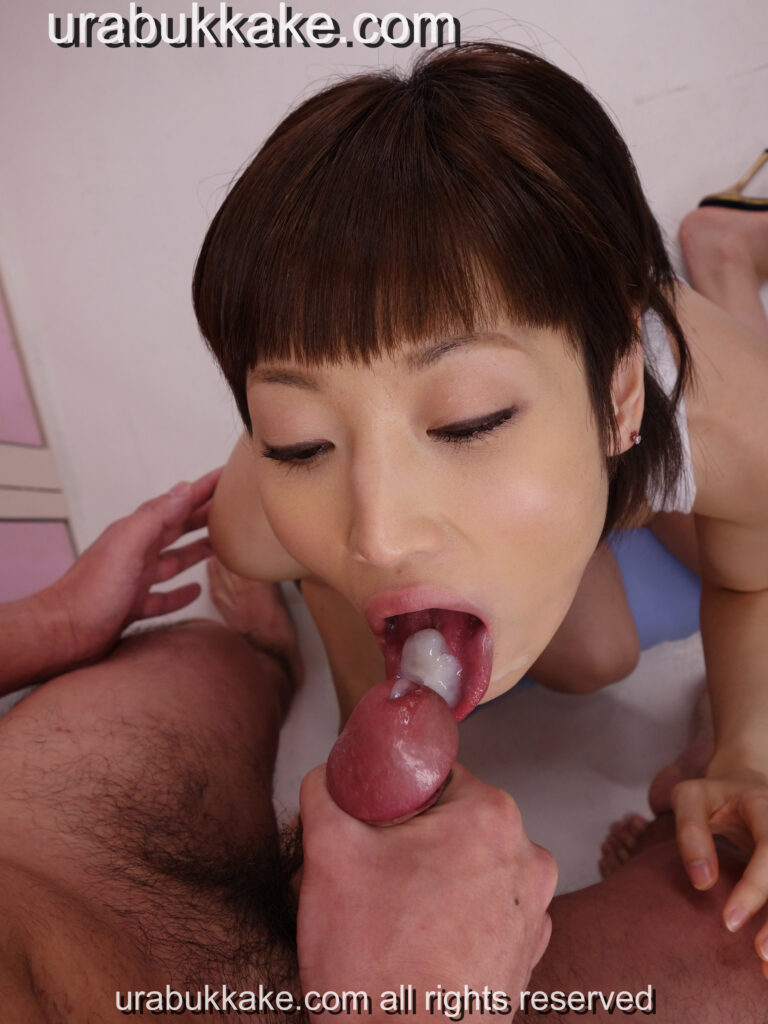 My personal favourite shoot of the year was this gokkun one with zany Chiaki. This semen slurper never ran out of energy nor enthusiasm. We filled her mouth to the brim with jizz and she swallowed our nut sauce with with glee. And she also took part in one of the sloppiest facials we've ever made – awesome!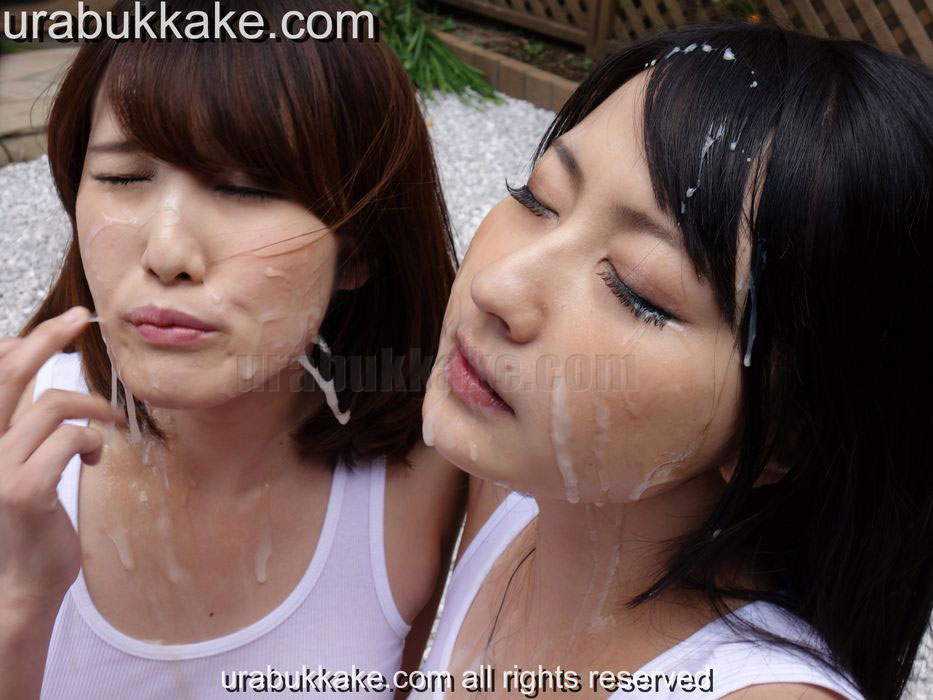 2013 was the year of trying new things. We decided to take up the fans' request and dish you up something a little special – a double facial. For this really sticky jizz adventure we paired the terrific tag team of Natsumi and Megumi. It's a lot of fun cumming on two faces simulatneously – if you ever get the chance give it a go!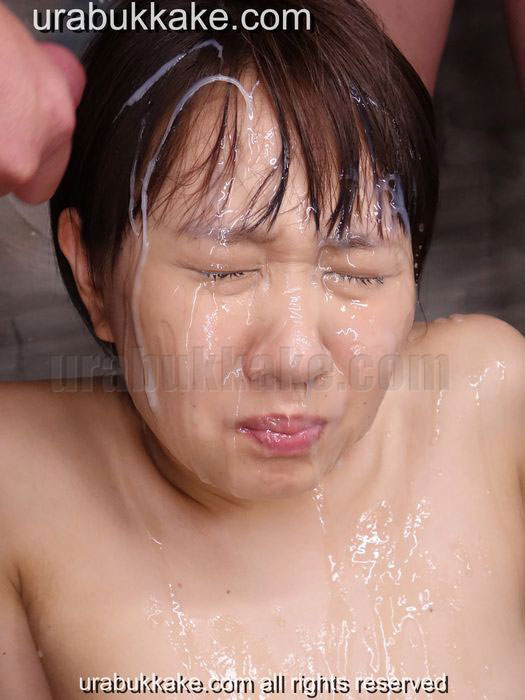 One of the dippiest little cuties to dance into our firing line was dizzy Rion. To this day I really don't know if she had any idea what bukkake actually was before we drenched her in buckets of semen! She certainly knew what bukkake was by the time we'd finished!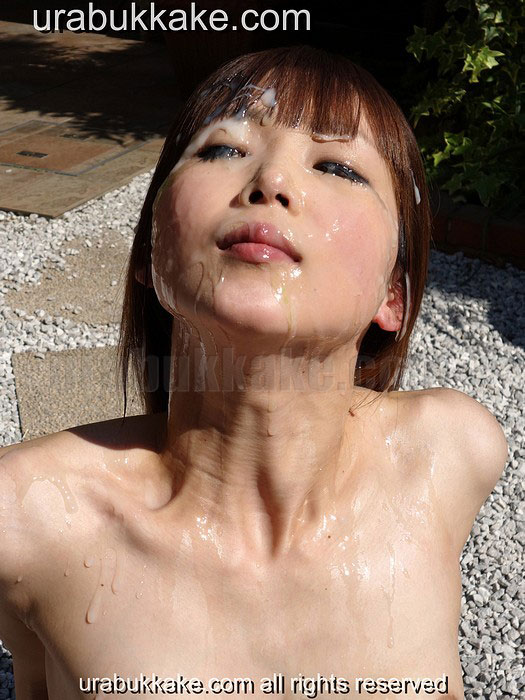 Everyone, and I mean everyone was over the moon when gorgeous Ai rejoined Urabukkake. She wanted to go for it, so we got some amazing scenes with her. She swallowed tonnes of our jism, we gave her facial after facial and we got to give her a great shagging too. Simply incredible.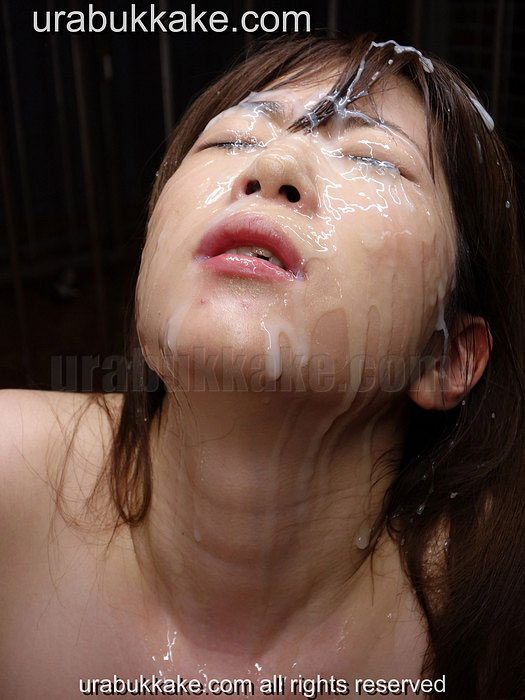 Innocent little Kaho was a lovely jizz target. This is the type of girl we all like to bust a nut on – one who isn't really experienced in all this perversion and one who is genuinely startled by the whole prospect of a bus load of guys unloading on her face. Despite the nerves she took her glazing well!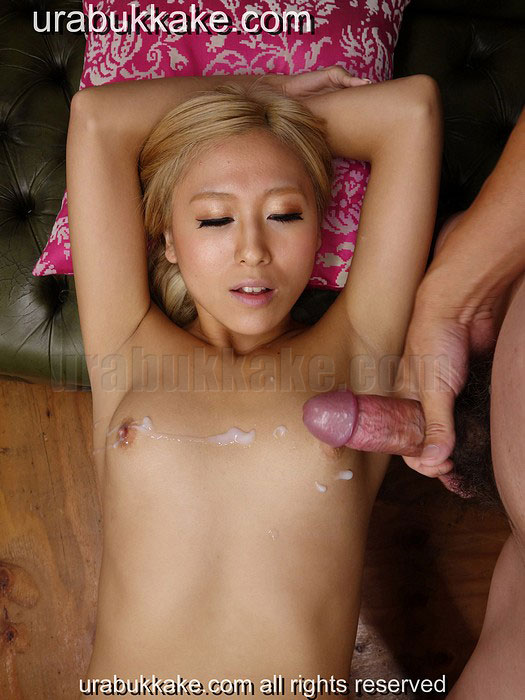 A great way to round off the year is with this beautiful bukkake babe, Mary. When she peeled her clothes off and started blowing everyone, the guys started popping off very easily! There's more of her in 2014 as she gets a superb creamy facial, don't miss it!
Ahhh… what a year 2013 was guys. We had girls covered in our cum, swallow our loads and then won an award for it. I hope you enjoyed it as much as we did and like the pics! Bring on 2014, we're ready to unload on more beauties!
Semen Simon