Hello guys and girls,
Honestly, if you watch enough bukkake, cum swallowing and facial clips, you have probably noticed that Japanese cumshots are much thicker, volumous and gooey than from other countries porn. I've filmed and acted in porn all over the world and can atest to this.
Personally, I put the impressiveness of the Japanese cumshot down to a better diet, rich in fresher ingredients which are nutrients. There may also be a genetic factor going on. But Japanese settled western actors out there also seemed to jizz better than those settled in their home countries, and Gaijin bukkake volunteers have given me anecodotal stories about their cum improving with a fresher diet too.
This penis pampering product,  is available from Spermshopper.com.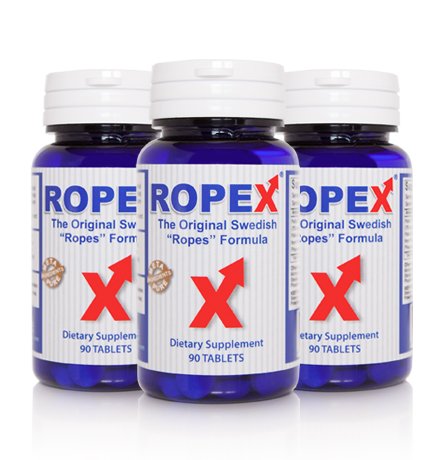 Swedish "Ropex" claims to give you stronger and more volumous ejaculations, by providing a diverse of nutrients for prostrate health.
I had a look and the customer reviews on Amazon (Spermshopper is an Amazon affiliate) are overall neutral to good. The somehwhat mixed nature of the reviews perhaps that if you did have a nutrient deficiency somewhere this may be useful.
If any of you have tried it and have any genuine feedback for any sperm volume products leave it here in the comments section, I'd be interested to know if any of you found anything that works well and really makes your pop shots more messy.
You can read the reviews on Ropex or purchase it via Spermshopper at this link.
Semen Simon