Plenty of penises and they're pointing at you!
Watch out!
That's a dangerous place to kneel Saho! Saho they say it's dangerous venture under a ladder, in front of the yellow line on a train platform, or behind an irate horse.
And you're also taking a risk straying into the middle of a group of Japanese bukkake perverts! All sorts of messy things can happen to your face if you end up there.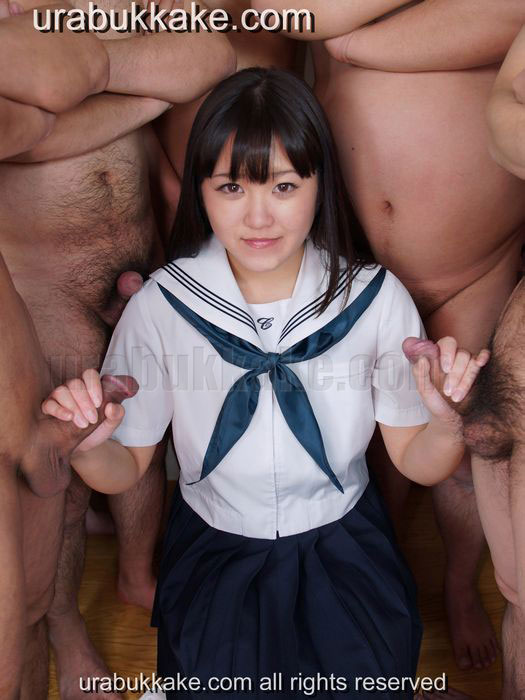 Don't say we didn't warn you Saho!
Saho's second sticky facial gallery is up today guys!
Semen Simon