We have a cum captive!
We found this innocent young girl loitering near our bukkake basement, and thought her behaviour suspicious. So we have taken her captive and are interrogating her – with our stiff cocks!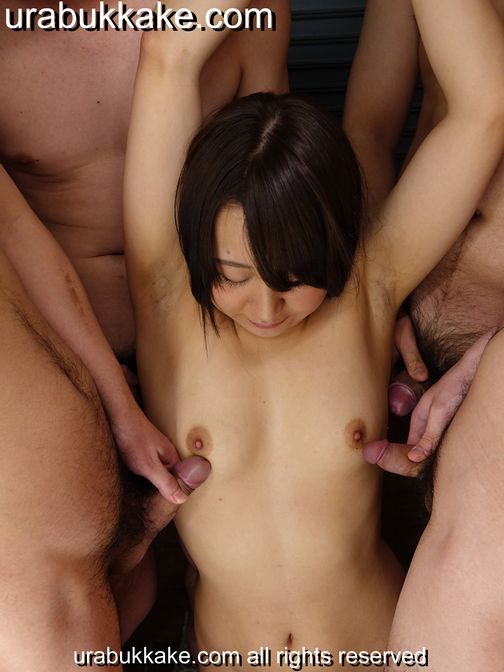 We have ways of making you talk Kana!
Don't make me unleash the bukkake brutes on you!
Semen Simon