It's up!
This incredible, long awaited facial movie is up right now! Just take a look at that… 🙂
Smiling Sumire is absolutely loving it under all those unloading penises! There's a flood of cum hitting her in the face and streaming down her fine fleshy tits.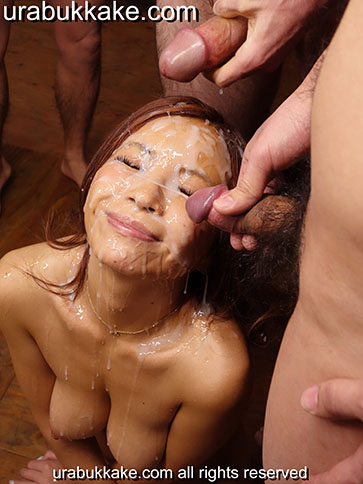 This fabulous bukkake movie is one of our best for some time, log on and admire the work of art we made of her face!
Semen Simon