Anthony Weiner is in the shit.
The US politician if you remember hit the headlines recently when a photo of a stiff penis bulging through a pair of grey briefs surfaced in the world's media. Weiner, (yes that really is his name!) at the time put a brave face on claiming that the pics could have been digitally altered.
"Maybe it did start being a photo of mine and now looks something different or maybe it is from another account."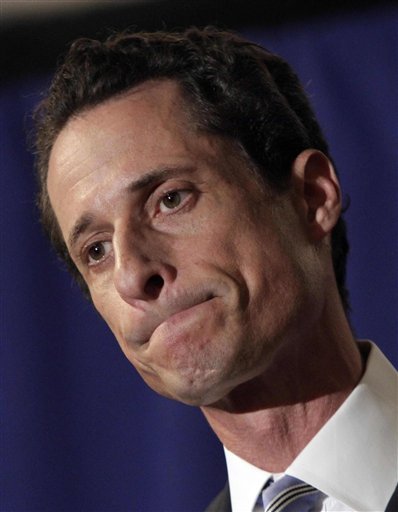 Uh-huh….  Weiner explained the texted nob picture by claiming his account had been "hacked". He said that we would get to the bottom of it. The press loved it. What was the truth behind the phallus in the frame?! Who was the owner of the mystery boner?!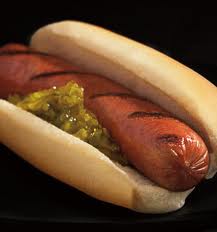 Things then went from bad to worse for the randy politician. Six women came forward with horny texts from Weiner, including a 26 year old single mother who revealed this sausage snap from Weiner!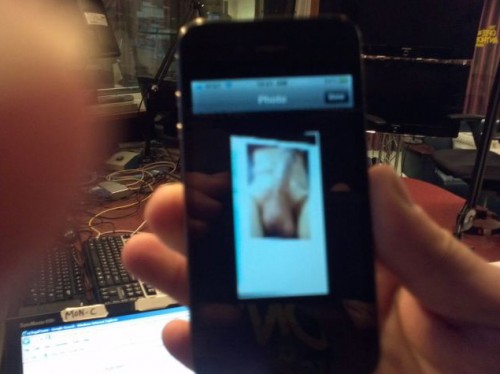 One of the women involved was just 17 years old, a minor! The spokesman for the married congressman subsequently announced Weiner admitted being the penis in the pictures…
They're queuing up with more pervy revelations, texts, pics, phone sex and now this gem, the hilarious full wank text conversation with the 21 year old from Washington State! Listen to the full embarrassing details beautifully read by Bill Maher and Jane Lynch. Oops.
[embedyt] https://www.youtube.com/watch?v=HClsBFDLye4[/embedyt]
I'm not quite sure what excuse he can up with for all that! Yes we've all done it. A bit of texting, messaging, phoning or skyping with one hand on the buttons and another somewhere else. I'd rather keep my dong an electronic issue rather than election issue. Therefore I'm binning my political ambitions as mayor of New York. Maybe the job at the IMF is still available?
Semen Simon