Hello everyone,
some people never learn!
You'd think that after wondering into a bukkake dungeon full of masturbating perverts that you'd never show your face there again!
Not so! Tomoka showed her face down there and look what happened to it!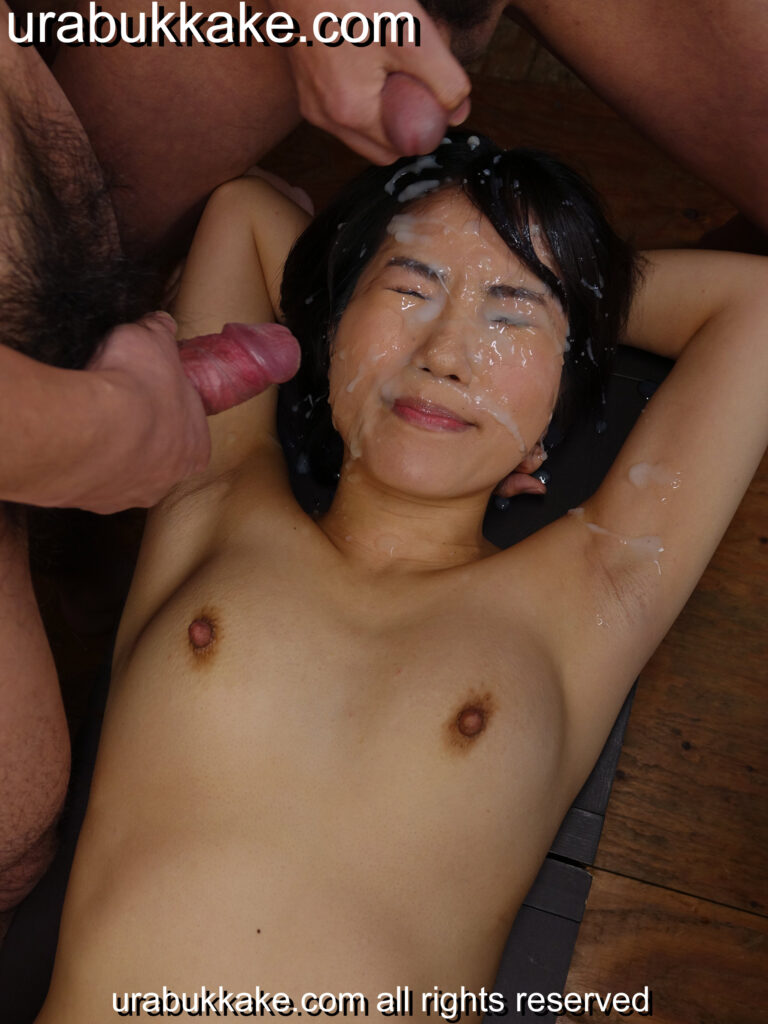 Totally creamed!
Log on to see Tomoka get cum splattered at point blank range by a generous crowd of Japanese sperm donors!
Semen Simon