Bonjour bukkake fans,
at your beloved urabukkake.com we go through a lot of cum. And of course that means, we film literally hundreds of popping cocks. We get them all here, every shape and size under the sun and all are welcome to blast in the face and down the throats of our bukkake beauties.
As a orchestrator of orgies, I often get curious people asking about the size of Japanese penises, wondering if they are all shrivelled or stumpy. I can say in all honesty that there is as much variation in Japan as everywhere else and you can never look at a guy's race and assume his cock is a certain length. We've had eyebrow-raising hosepipes and eager acorns, not that we care!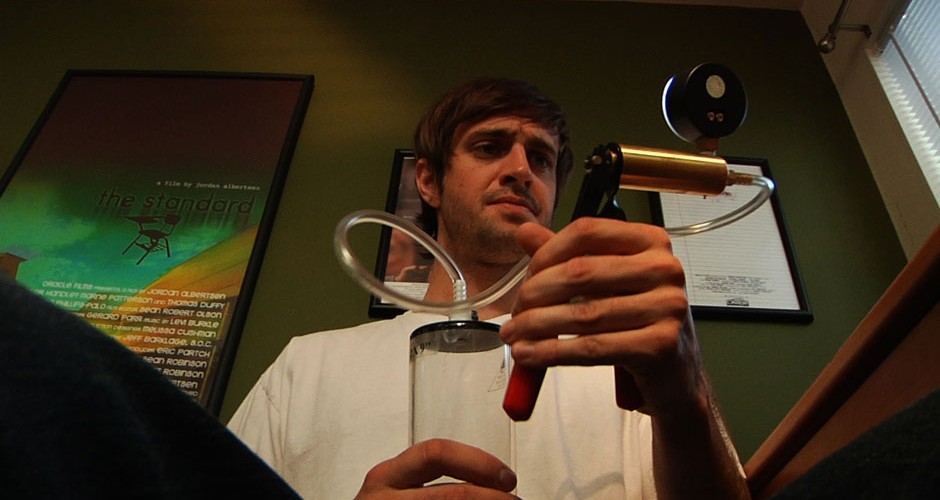 For us its the size of the cumshot that matters. Can you mess up a girl's face? Can you let fly with a gooey torrent of thick jizz? But the age old question in the wider world is about the pistol and not the bullet – does size matter?
This original documentary (or as they say 'cock-umentary') follows brave Patrick on his global quest to find answers to his perceived penile problem.
Semen Simon
---
Unhung Hero
By Sydney Underground Film Festival
UNHUNG HERO
BRIAN SPITZ
2013 | USA | 84 min | Australian Premiere
Size matters to Patrick, the comedian burdened with less than impressive manhood. When he proposed to his girlfriend at a UCLA basketball game, the cringe-worthy rejection carried a sting worse than the public humiliation and eternal YouTube infamy that followed, his small penis revealed as the reason for her rebuff. In UnHung Hero, Moote attempts to address his shortcomings, with first-time director Brian Spitz in tow. Ex-girlfriends, doctors, anthropologists and porn stars weigh in on his quest to overcome his insecurities and provide sexual satisfaction, as he travels the world to discover if bigger really is better.
[embedyt] https://www.youtube.com/watch?v=hsxyz_2XHZs[/embedyt]
"Even though his penis may be tiny, it definitely took some gargantuan balls to take on and star in a film on what having a small penis does to a man and what can be done to correct it." – Twitch.
Official selection all 2013: SXSW, Seattle International Film Festival
---
Source: http://suff.com.au/2013/07/unhung-hero/