Cock fest!
And then a bukkake fest! Our sweet, innocent little cum lover is loving all those cocks at point blank range!
She loves feeling every type of penis rubbed all over her smooth, pretty face. And what else does she love all over her face?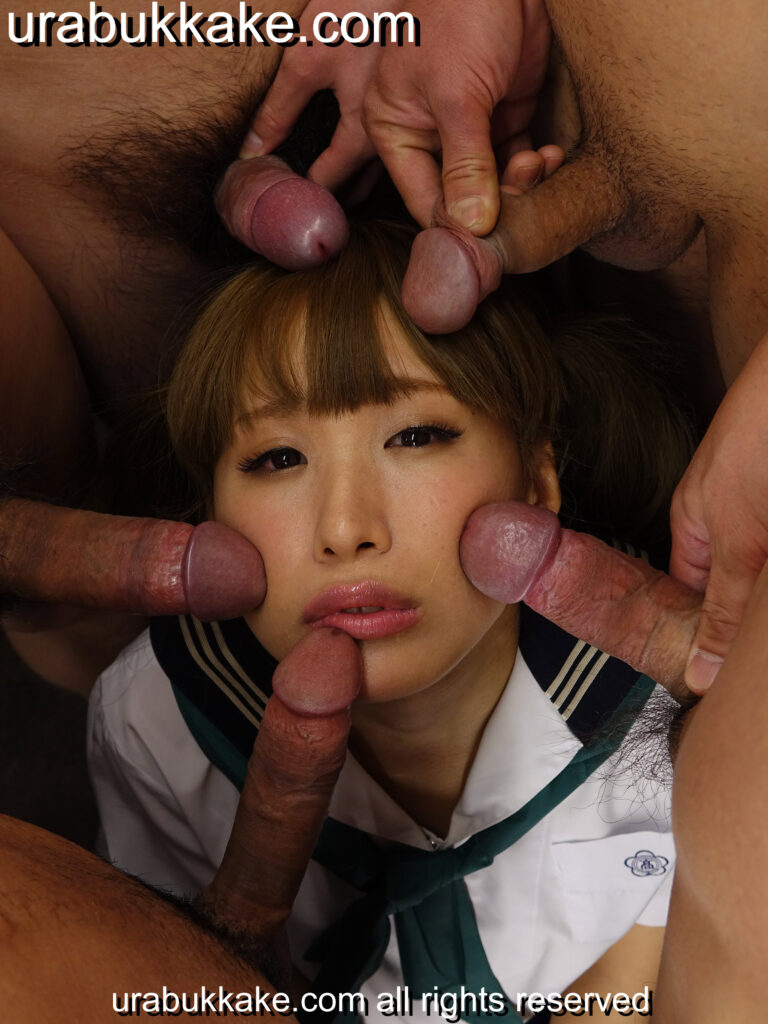 Sperm!
Log on to see her in cock and cum heaven in the latest exclusive bukkake fest!
Semen Simon