Bukkake Slime Fest Update!
Sausage snot is in the air guys and girls! And it has to be said that reluctant Rion doesn't seem to be too happy it!
I know for a fact that she does not actually hate cum, it's just she's not all that pleased that once it is no longer airborne, it's messily splattered all over her face.
Our brave heroine does her best but it's pretty clear she finds bukkake a rather humiliating way to achieve stardom. As Team Bukkake wank furiously and start popping, she screws her face up, winces, but dutifully endures every merciless point blank cock burst.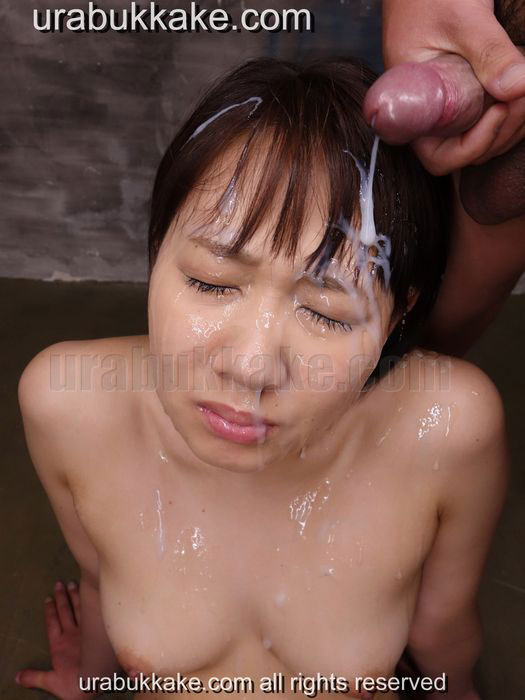 Strings of slime dribble and dangle onto her contorted features. Ladies and gents, log on and enjoy the full pic galleries of humiliated Rion's gooey bukkake hell!
Semen Simon