Holy shit.
Global warming is leading to some terrifying effects on our climate and our world. But this has got to be the most frightening weather warning I have ever seen.
According to the Weather Channel, Winter Storm Anus is coming.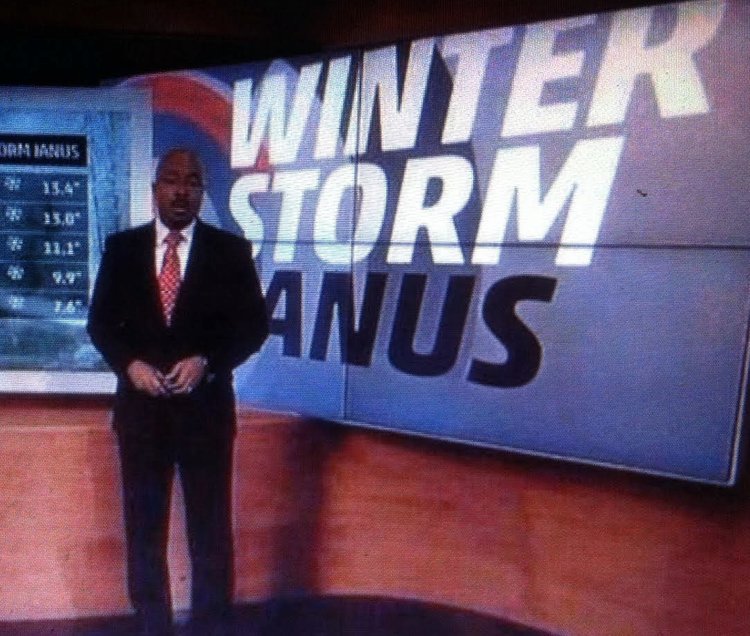 Be afraid. Be very afraid.
Semen Simon
---

Weather Channel Warns Viewers To Look Out For 'Winter Storm Anus'
By Catherine Taibi
We can handle a polar vortex, sure. But this? We're not so sure we can survive this one.
The Weather Channel warned us that the next winter storm is going to be even worse than storm Janus.
That's right. It's going to be bad. It's going to be awful. It's going to be downright horrifying.
LOOK OUT!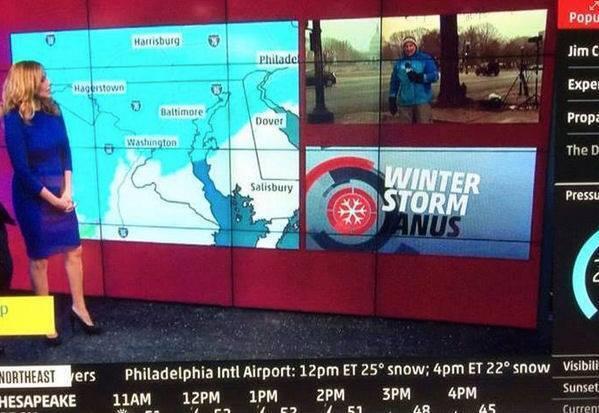 ---
Source: www.huffingtonpost.com/2014/01/23/weather-channel-anus-winter-storm-janus_n_4652409.html
<font< a="">