Hello urabukkake fans,
I confessed my loinal lust for my busty neighbour on this blog recently. This week she wore a smouldering top and thrust her hypnotic knockers out into my face at point blank range. I really cannot tell if I this is deliberate or not, though it would be rather difficult to arch your back like that without an effort I wouldn't you say…?
Recently we featured a Jabcomix strip which showed bespectacled Wong dribbling over his hot ass neighbour Sharona. The panties-sniffing geek can barely contain himself. My cock has not sprung out of my pants yet, but it is straining at the leash!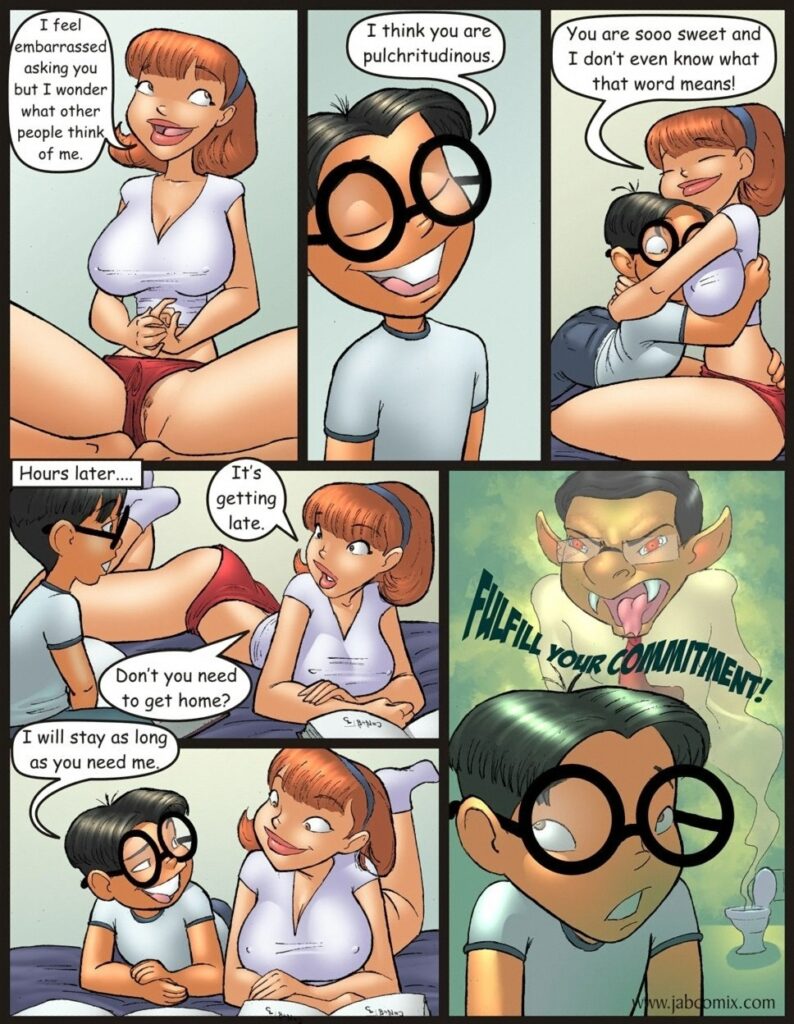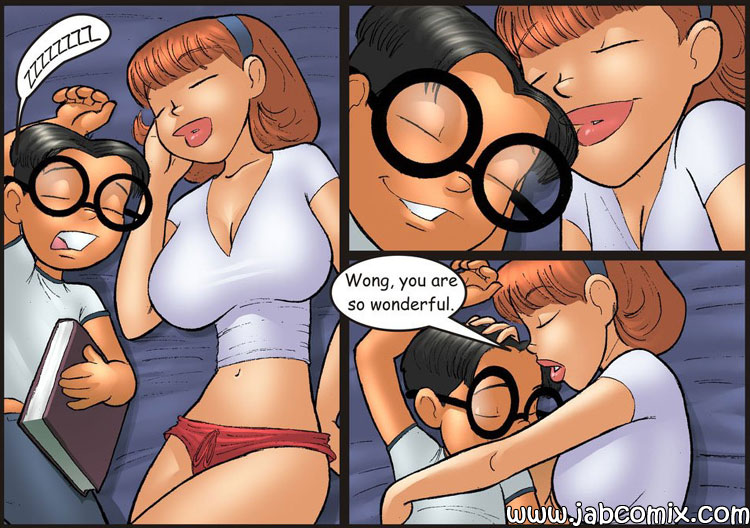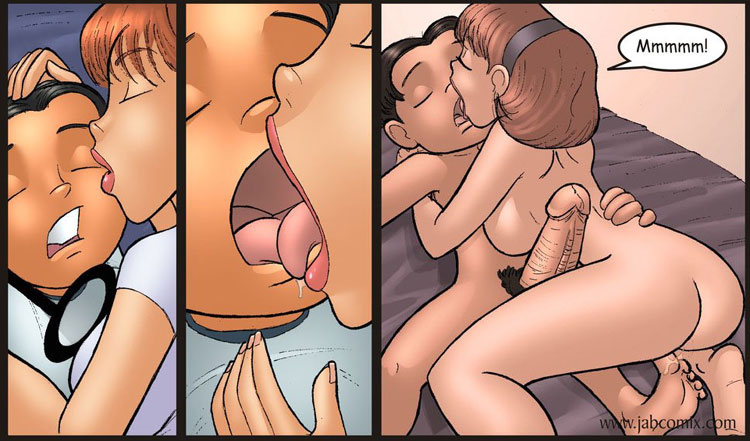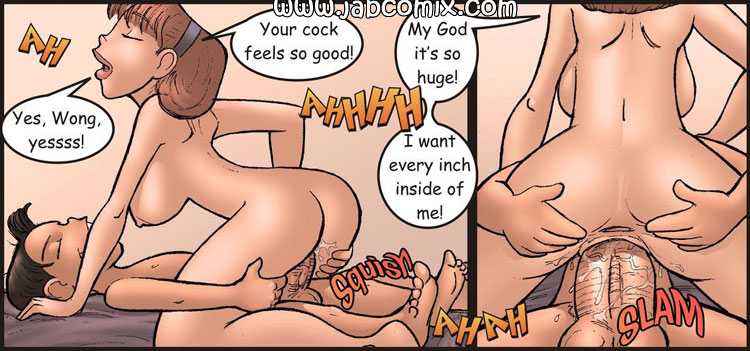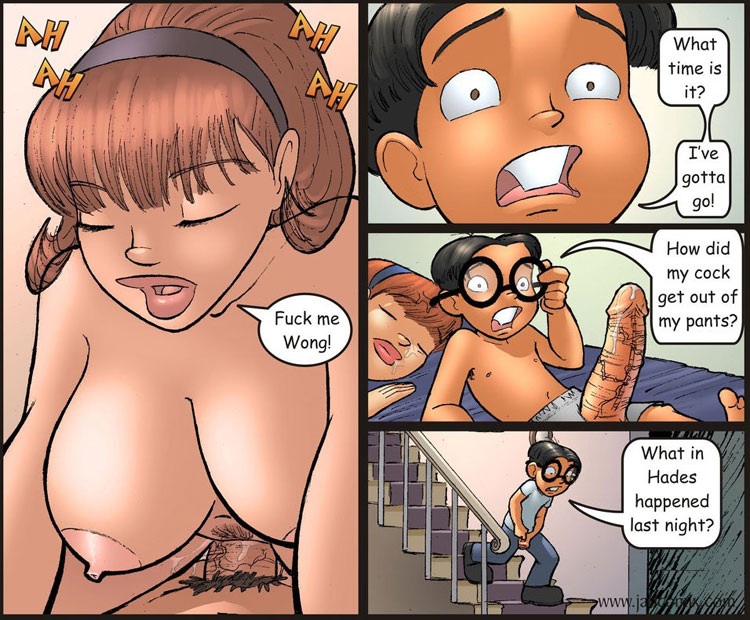 Semen Simon
---
Source: http://www.cumtoons.net/jab/x18/index.shtml