Hi Bukkake Bandits,
apologies for the delay in blogging updates, we've been busy with shooting more movies and sorting out our next juicy updates for you.
I get the odd message from fans asking us to tell you more about the girls. Well Yuka is a good one to start with as she was a fresh face (well, her face was fresh before she met us but was not so fresh when we finished with her!) who is a relative newcomer to the industry.
Yuka stated her hobbies which like many Japanese girls involved entertainment and music as well as travel. We were very happy to hear that she loved cum, enjoys facials in her spare time and was really excited at the idea of being bukkaked by tonnes of eager bukkake volunteers. She has taken a few loads on her face before, but never anything like what we dish out at urabukkake.com.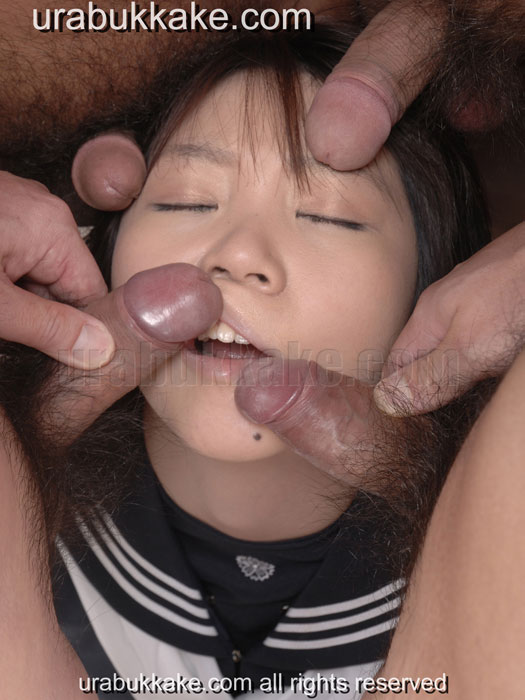 Yuka was 10.0 on the bukkake Richter scale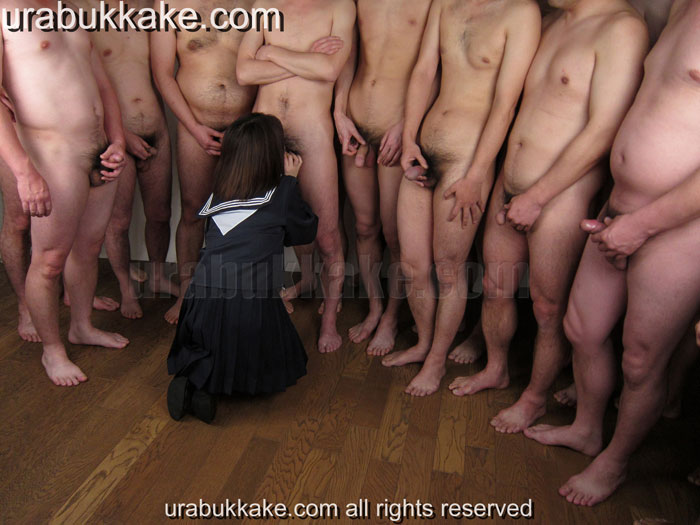 Yuka's shoot was great fun. Shooting can take a lot of time but she was a happy and animated girl who was keen to excel in all matters sperm related, bless her! Her shoot was certainly memorable and not only for her fantastic facial – a rather unusual event occurred during one of her scenes.
At first, I thought there was a train rumbling nearby, but within seconds I realised that of course I was nowhere near a train platform. I was in a studio in a porno shoot. Then, a bunch of bukkake guys, bare chested, in ridiculous white Y-fronts, cock in hand, started staring at each other, eyes wide. The whole building shook.
Yes, it was an earthquake! A big one! Just under 7 on the Richter scale! We swayed quite a bit, eyes darted around, things rocked and swung, but nothing fell off or smashed, and it was over within 10 seconds or so.
Yuka, unfazed, was ready to continue and knelt down and started sucking a few more cocks and then waited patiently to be drenched in buckets of semen. Earthquakes, dozens of masturbating perverts, nothing seems to worry this great chick! Where can you find girls like this? We know where!
Semen Simon